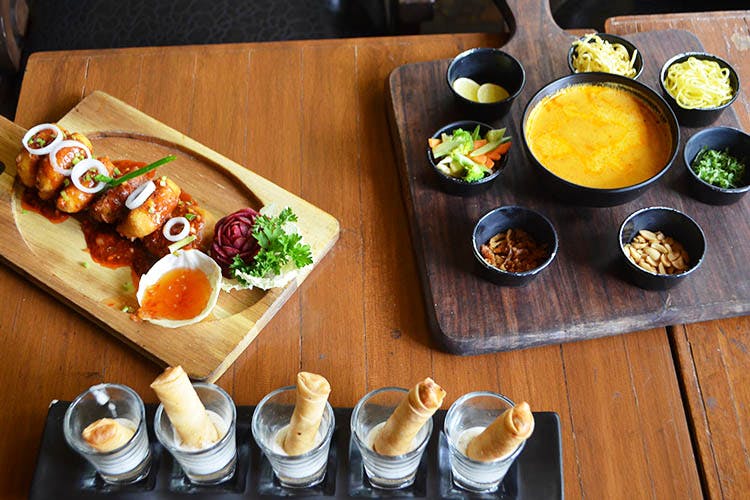 Whip Up A Storm In The Kitchen With The Fun & Immersive Cooking Sessions At Soul In A Bowl
What Is It?
Engaging, fun and social cooking sessions that focus on a diverse range of traditional and eclectic cuisine options, Soul In A Bowl is a casual and cheerful food studio that is designed to make you a more confident chef, by serving up new food ideas and a host of easy recipes.
Who Is It For?
With a wide range of cooking class options ranging from party snacks to low calorie cooking, this place is for anyone who wants to take their love for food beyond just eating, to also actually whipping up some of the good stuff.
Why Should I Go For It?
Cooking in an art, and just like any other creative field, we believe it gets honed with not just practice, but also a play of flavours, ingredients and textures. Soul In A Bowl is a cooking studio that allows you to don that chef's hat, and is stocked with a range of tasty recipes that you can innovate and indulge in. From Asian party starters to creamy desserts, from classic home cooked food to fresh and fruity mocktails, the list is long, and there is plenty that needs to be learnt, along with the able guidance of chief in command – Shweta.
Anything Else?
Classes are customisable, you can mix and match and come up with a list of recipes you would like to master. For more details contact: Shweta at 9711277741 or you can visit their website and Facebook page. 
More Information
Soul In A Bowl
Nearest Metro Station: KAILASH COLONY
Comments