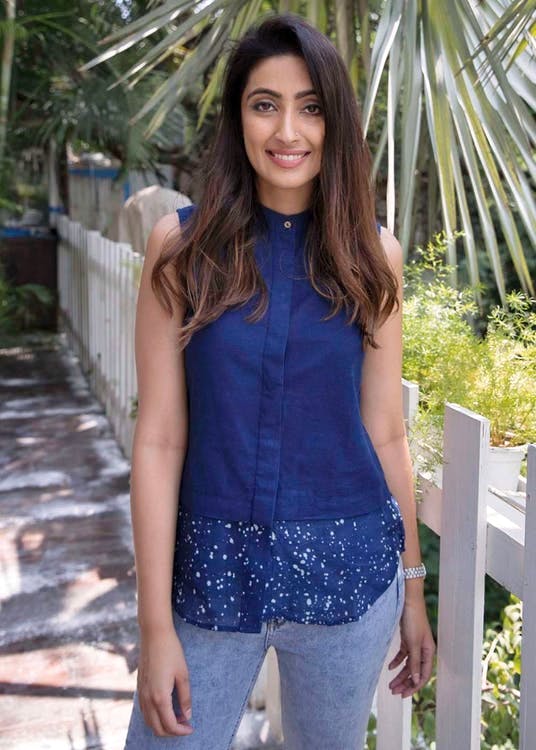 Corporate Chic Done Right: My Picks For An On-Trend, Affordable Look
I've always got to stay ready for a last minute meeting or an outing, because being an entrepreneur means you'll never fully know what your day might entail. While it's something that perpetually keeps me on my toes (adorned with some Needledust juttis!), I do still like to stick to my personal style and not compromise on a look simply to fit a dress code.
Scroll through and see why I love this look:
Hand Block Print High-Low Sleeveless Shirt
Being the owner of a homegrown brand myself, I LOVE the fact that this is from one too! This Dressfolk shirt is a great summery colour and so easy to pair with any of my denims. Linen is a great fabric choice and totally fits the brief for breezy Indian summerwear. The paint-splatter handblocking is really cool and makes the shirt look more youthful and fresh.
Minimal Silver Tone Chakra Earrings
These are super cool yet still subtle enough to wear for a meeting and compliment this look so well. I love the simplicity of the earring and how perfectly it frames the face, since its hard sometimes to find the right shape for your face. Silver earrings like these ones are really versatile and easy to pop on everyday to make your look seem more put together than it might be! A good accessory is the ultimate style hack!
Comments