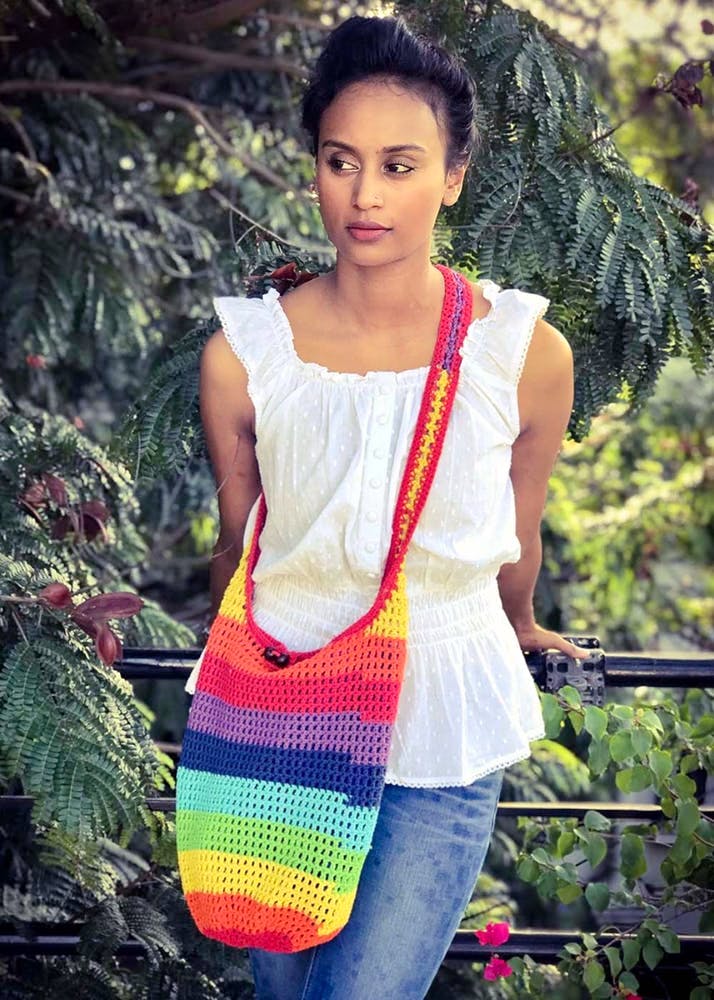 Crazy About Crochet? Grab These Trendy Bags ASAP!
In some ways, the runways of 2018 have felt like one big arts-and-crafts class in the best way possible. First, we had the resurgence of the wild animal print beaded bag trend and now we're in the midst of a veritable explosion of crochet.
Crochet Multicolour Backpack
If the thought of crochet conjures up tragic festival dressing and/or not so well made bikinis, well I don't blame ya. Instead, let me redirect you to this decidedly fun crochet bag that sports a rainbow of colours (quite literally). It's made with cotton inside out and has bead lock (back to the 90s yayy)!
Crochet Tote Bag
This bag's beachy, sure, but also a whole lotta fun on an average brunch plan. I'm hooked to the macrame material and the top handle steps up a basic outfit too! The best part? It comes with an equally pretty pouch and all of this - at a really affordable price!
Macrame Woven Fringe Cross-Body
For those who like making a statement... If 90's throwbacks are a daily occurrence for you, you'll love this handcrafted macrame cross body! Don't you just love the fringe detail on this? And the woven straps are just so vintage. Plus it comes with a chic pouch, monochrome lovers!
Woolen Crochet Embellished Cross-Body
Diwaah became a best-selling brand on LBB super fast and for good reason too. They do really eye-catching embellishments and colour combinations and of course their crochet bags have our hearts! They can make a basic outfit pop as well as dial down a rather jazzy one.
White Macrame Woven Bag
If you love all things boho and are headed for a beach vacay soon, grab this beautiful handcrafted bag stat. It's hand-embroidered by skilled artisans, and comes with a solid pouch too - so you can throw in all your travel essentials.
Comments