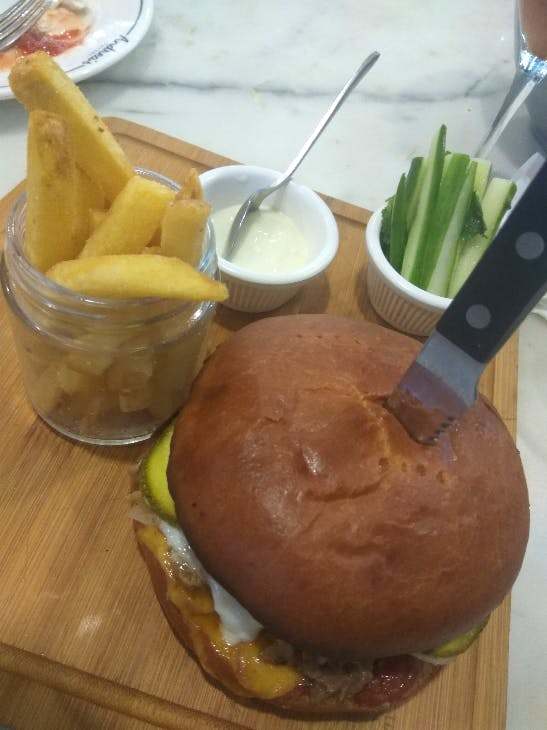 Andrea's Eatery Is Serving The Best Pulled Pork Burger In Town
What Makes It Awesome
I love, love, love the pulled pork burger at Andrea's. This has to be the best pulled pork burger in the city hands down. Succulent pork cooked with star anise is tucked inside a brioche bun, layered with cheese, pickled cucumbers and their signature garlic Aioli. The spicy guava cooler and the fresh orange cooler with kafir lime or basil also hits the spot.
What Could Be Better?
Everything at Andreas is a winner. For Asian fare, try the chicken kraw paw which is a layered rice dish with a spicy fragrant chicken mince cooked with basil and chillies. The fish tacos could be better as I wasn't a fan of the gravy cooked veggies inside the taco.
What's My Pro Tip?
Definitely order dessert from their new dessert menu. We tried the classic banana split which was brilliantly executed with gourmet ice cream scoops, candied pineapples and strawberries and a dash of chocolate sauce and nuts.
More Information
Andrea's Eatery
Nearest Metro Station: MALVIYA NAGAR
Comments