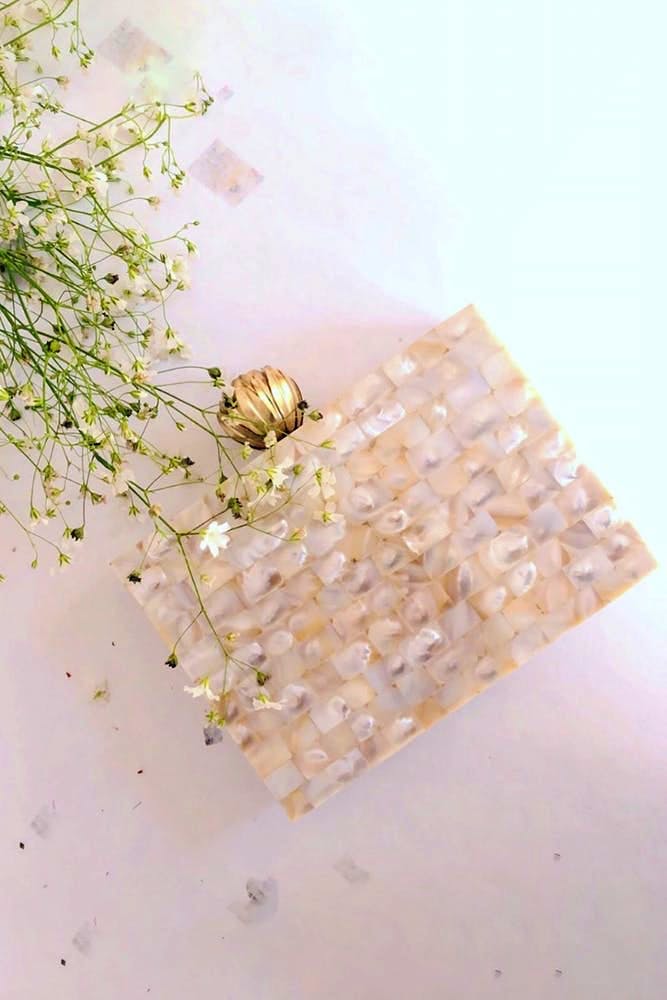 4 Embellished Clutches Carrie Bradshaw Would Carry In 2019
I'm not afraid to admit I'm constantly watching reruns of Sex And The City for love and dating advice, lifelong friendship dynamics and of course major Carrie Bradshaw fashion inspo.

Thanks to the 90s and early 2000s trends resurgence, the iconic Carrie Bradshaw look has made its way back into the fashion spotlight. To remind you why we all love her so much - she constantly took risks, didn't follow fashion rules and strutted all her out-of-the-box styles with the utmost confidence. These clutches require exactly that. Read on for a classy Carrie Bradshaw spin to embellished clutches...
Gold Sequin Embellished Clutch
Seriously, how many of her Red Carpet looks sported a classic golden sequin clutch? A hell lotta them. Assortia's not afraid to go all out with their styles - you can tone it down a classic LBD or even wear with a stunning evening gown. It comes with a detachable chain so you can either hold it or sling it!
Green Floral Clutch
Carrie had a sweet love affair with florals, remember? This one looks super luxe with its beautiful floral detailing and we promise you - the #SareeTwitter trend couldn't get a better upgrade.
Pearl Box Clutch
Carrie's pearl obsession was real and this beautiful box clutch is loaded with 'em. Feza Bags (an awesome local brand on LBB) is known for its offbeat styles and patterns. Their bags might be on the pricier side, but if you're the kinda person who's all about great quality, this one's worth every penny.
Black Box Clutch
Carrie loved to mix up studs, jewels, and silks and this stunning clutch would've fit right into her closet of endless designer bags. The classic black and white contrast is a great twist to your monochrome obsession, and the pearl and resin combination will rank up everything from a classy formal outfit to a fine dine look.
Comments