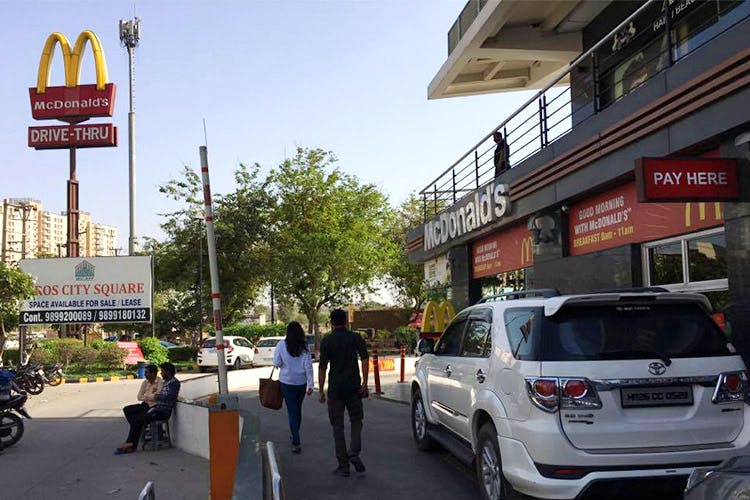 6 Great Reasons To Check Out Eros City Square, Gurgaon
It's definitely not Cyber Hub standard, but Eros City Square Mall is still a cool hangout spot in G-town. Here are a few places that make it worth checking out...
McDonalds Drive-Thru
Gurgaon's only McDonalds drive-thru, this one is great for grabbing food while you're on the go (satisfy that craving for fries while you're at it).

Choices—Meat & More
They have a massive frozen food section and we gravitated towards their meats. They have fresh cuts of mutton, chicken and pork, as well as full fish (we spotted basa, trout, mackerel and snapper) and prawns. In addition, Choices stocks fancy cheese, tofu, margarine and a very, very vast selection of London Dairy ice-cream and yogurt.
Green House
This beer garden has nicely-done interiors (there's green everywhere) and a cosy, outdoor area. We're yet to check them out, but we hear their cocktails and Tex-Mex menu's pretty good. On Mondays and Tuesdays, you can grab a mug of beer for just INR 69.

Kunaic Mandi Mart
This place will meet all your grocery needs. They're well-stocked with exotic fruits, herbs and veggies including red and yellow bell peppers and avocados, as well as dairy products. Also, feel free to make your way there early, as it opens at 6.30am.
Comments