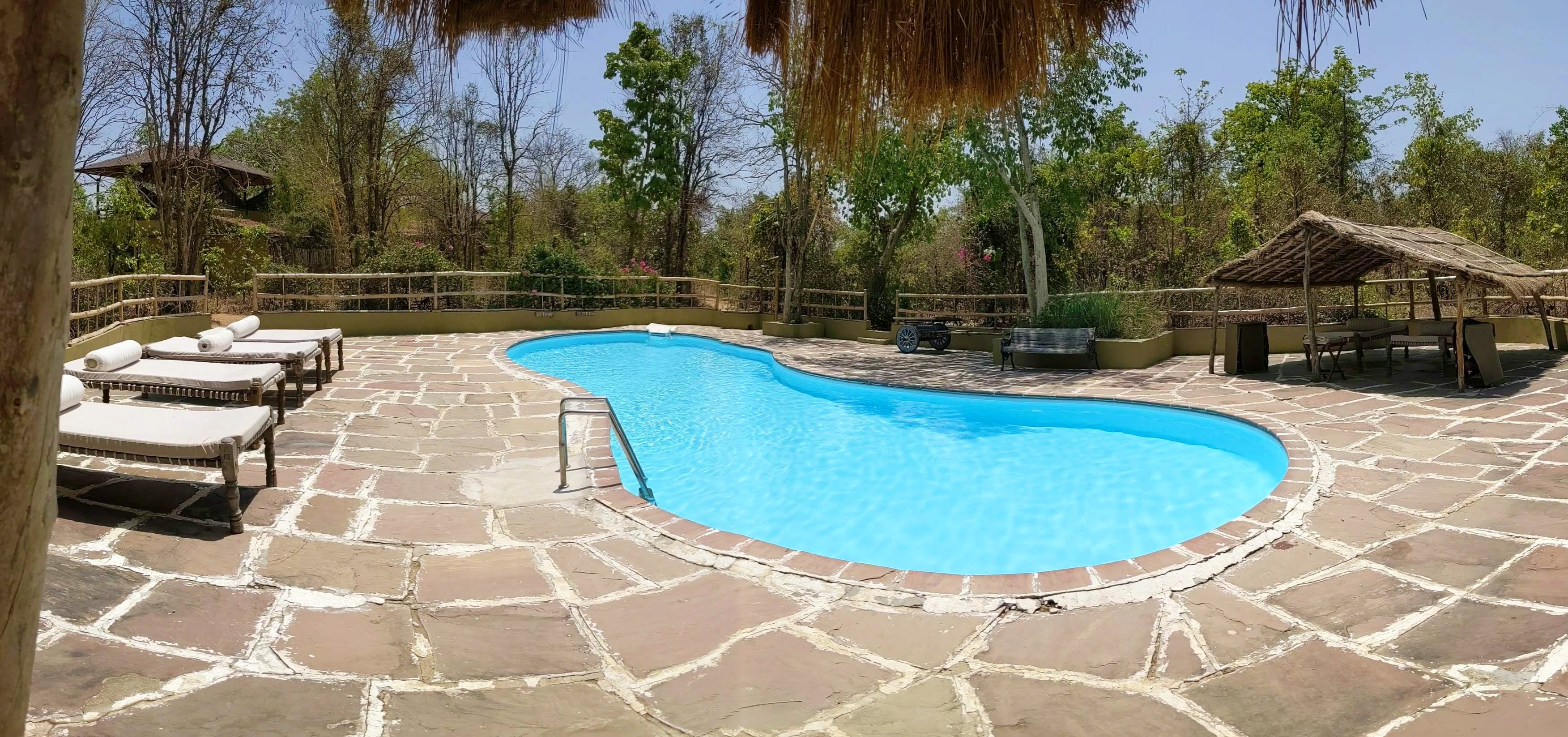 Escape To The Forest & Stay In Style At This Luxury Forest Lodge
What Makes It Awesome?
This was my first experience going to a jungle lodge and I cannot recommend Forsyth Lodge enough! They organised a taxi for a train station pick up and we were immediately made to feel right at home the moment we reached the lodge. The welcome drink and breakfast was the perfect pick-me-up after the overnight train journey from Delhi. The rooms are understated yet luxurious and if you get the rooms with the Macchan on top you could even sleep in the outdoors, on a netted bed (of course) to keep the insects at bay. The team of naturalists are just fantastic, they are incredibly knowledgeable but don't intimidate or bombard you with specifics unless you're a wildlife enthusiast. This was our first time on a safari, so our ace naturalist Sidhanth (along with Faiza) eased us into the wild with an evening drive, where we spotted a lot of birds and animals. Their energy was infectious and soon we were also eagerly looking forward to each safari with our binoculars and book about 'Birds in Central India' in hand. But not to say we didn't enjoy our share of lazying around as well. Since May is rather hot, we ventured on all safaris at dawn and dusk. There are canoeing and cycling also available but went we went it was the off-season for canoeing. This left us free all day to pretty much nap, lounge around in the pool and read a book in between all the glorious meals. The resident chef (Krishna) does a splendid job in cooking up a delicious spread of soul food at every meal from produce that is mostly grown on the property or from nearby farms. There was a good mix of local cuisine as well as European fare and some very innovative vegan dishes! One day they even invited some local women from the village to cook us a lunch which was also outstanding. Since it was just the two of us travelling, we ended up having most of our meals with the naturalists and with the general manager (Deepankar) who were so hospitable and kept us entertained with stories of their wildlife experiences and their switch from city life. All in all, a perfect three-day getaway!
What Could Be Better?
If you're looking for a complete digital detox this place is perfect, you won't find a network bar in sight on your phone unless you're a Jio user. However, if you need to stay connected at all times because of work, it gets a bit hard even though the staff is more than generous with their hotspot. Only suggestion to the lodge would be to get a basic wifi connection for work emergencies or otherwise.
Comments