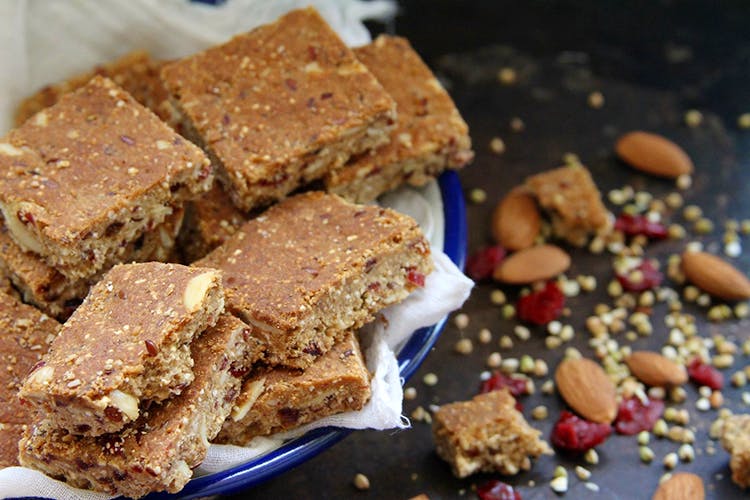 Everything From Fresh Breads To Desserts At Tasha's Artisan Food
Shortcut
An absolutely wonderful food delivery service, Tasha's Artisan Food is run by Natasha, who functions out of her home kitchen. She does the best desserts you will get in Delhi NCR, and has a lot of healthy foods like granola bars, yogurt parfait and cookies. I've come to love this place for last-minute gifts.
Not Just Lip Service
This place is bound to make every kind of eater happy with its insistence on freshly-sourced ingredients and great taste; it's good for snacks, dinner, desserts and calorie-counted meals.
Natasha is super-friendly and more than willing to take you through the many options. She also sends out samples so you can make an informed choice. It really won't be an overstatement to say that the venture observes exceptional service standards.
Literally A Bread Winner
Her breads are the best in the city; healthy, fresh and filling. The granola is super yummy and healthy along with baklava breads and all her cookies that I've come to love. If you're more of a savoury person, though, I suggest trying the pesto rolls and pizza rolls.
Sweet Social Network
I was introduced to Natasha through a friend. So I called the number listed on her website to find out more about her items. I was happy to get all the assistance I needed about her business, the ingredients she uses, the health options and catering options.
Her website is easy to use and she also has a blog full of amazing healthy recipes.
#LBBTip
She needs a 24-hour notice to deliver your order since all her food is made in her own home kitchen.
More Information
Tasha's Artisan Foods
Price for two: ₹ 200

Delivery Available
Comments