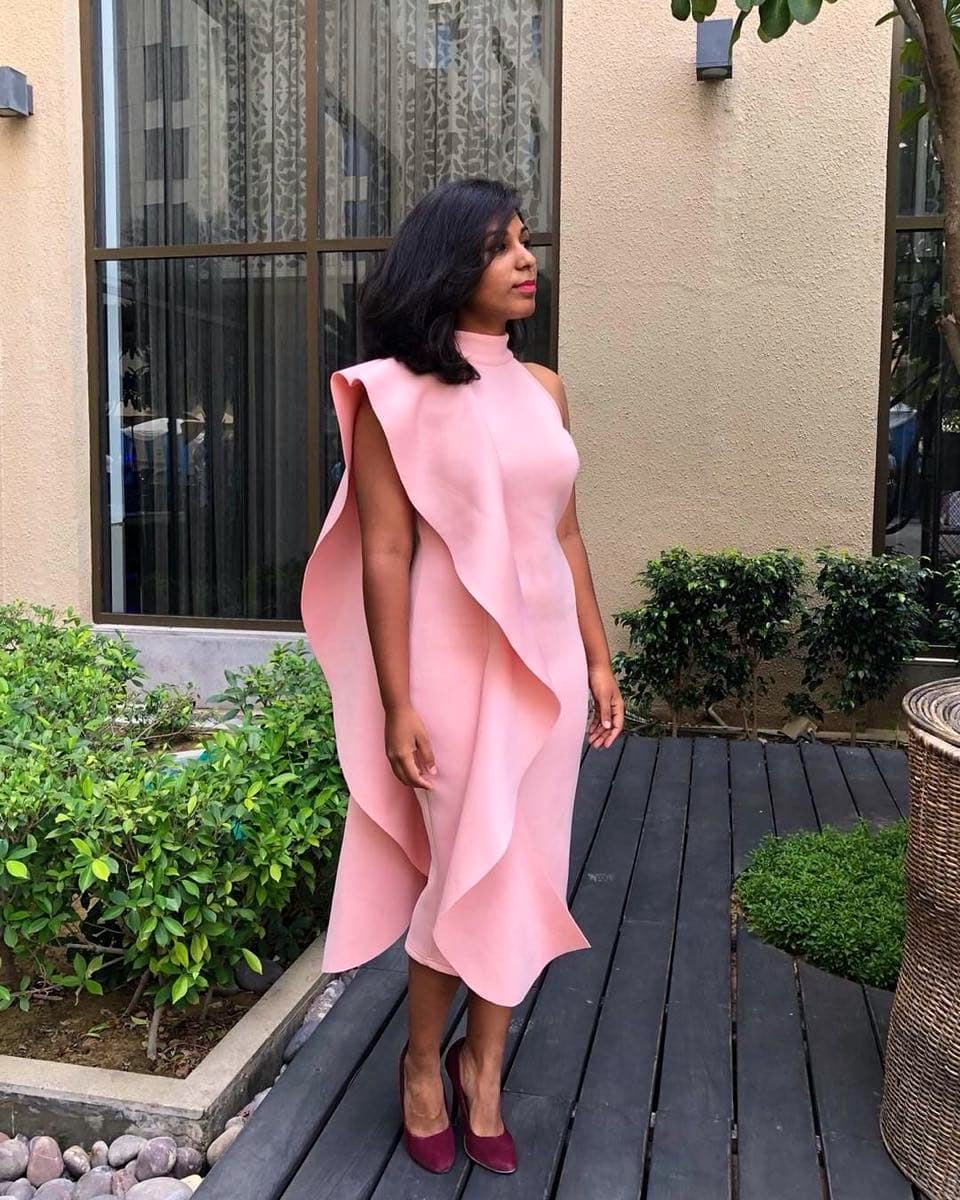 Love Being Extra? The OTT Girl In You Will Adore These Stores
Some of us enjoy a little bit of glamour in our outfits, and if you're one of those people we say, do it proudly. Hence, we're giving you a list of super dressy and stylish stores to shop from. Read on...

Sesame—The Style Studio
Sesame is where you need to shop if you're looking for those exaggerated ruffled tops and fringed pants. Of late the runway has seen its fair share of 90s 'dressy tops' make a come back. So, if you're a fan of pairing statement pieces with a pair of basic jeans, you know where to go. You can now look a million bucks and set your self apart without worrying where to shop.
Price: INR 2,000 and above
The Fancy Pants Store
If you're looking for chic, matching separates, dramatic single-shoulder ruffle tops, and sequined trousers, then this is the place to shop! They've got a walk-in store that's based in Mumbai, and operate an e-shop through their website, which delivers all over India. Also, they've not only got apparel to choose from, but a really cool, dainty collection of jewellery and accessories, too. Think straw summer hats, evil-eye bracelets and trendy hair clips & barrettes.
Price: INR 2,000 and above
Gosh It's Posh
This one is an instagram store functioning from Kolkata, and if you're looking for sequined blazers, floor-length dresses or elegant jumpsuits, then this is the place to shop. They've mostly got a large collection of floral floor-length dresses, playsuits and vacation wear. Although, our personal favourite is their black, embellished kimono dress (Balmain feels). Also, you can always shoot them a text on Whatsapp and ask about the fabric and material used in something you like (in-case you want to do your research well before ordering).
Price: INR 1,500 and above
Sewbery—Pick Stitch Get
Sewbery is based in Bombay, and has a special section of clothing you can choose from if you are looking to get your orders delivered quicker than usual (24 hours dispatch). You can choose from the unlimited section of floor length evening gowns that they've got. They've got extravagant gowns that are covered entirely in gold sequins, as well as shorter heavily sequined dresses. We're fans of their very well-tailored matching separates (super-chic). Also, what's good to know is that you can pick a design and then have it customised whatever way you like.
Price: INR 2,500 and above
The Treasure Co. Clothing
If you love bold prints and are fond of the chain-print trend that appeared a couple of months ago, you're going to love this store! The Treasure Co. Clothing is an e-shop that functions through their Instagram, you can reach them by a number provided on their handle. They retail things like wrap tops, with matching bottom-wear, sequined tops, Victorian era shirts for women, and even dresses with Victorian era collars. You can also find tweed-like matching separates, and embellished blazer dresses on their shop.
Price: INR 2,000 and above
Midori Labl
If you're looking for nice, structured single-shoulder dresses, striped ruffled tops or beautiful blush pink summery dresses, then this is your shopping destination. Although they've a fairly small collection, you can often find very unique pieces here. We personally love their asymmetrical, layered tops and pleated ruffle dresses.
Price: INR 2,000 and above.
Semessta—Online Fashion Store
We love them for their collection of satin, slip dresses, they've got ones that are longer and drop below your knees, as well as ones that are shorter and have a more 'fun' vibe. They also have a cool set of sweatsuits and athleisure, that you could wear anywhere—from the movies to the airport. Mostly though, they've got a great collection of statement dresses and jumpsuits that are fully sequinned or super unique.
Price: INR 2,000 and above
Comments