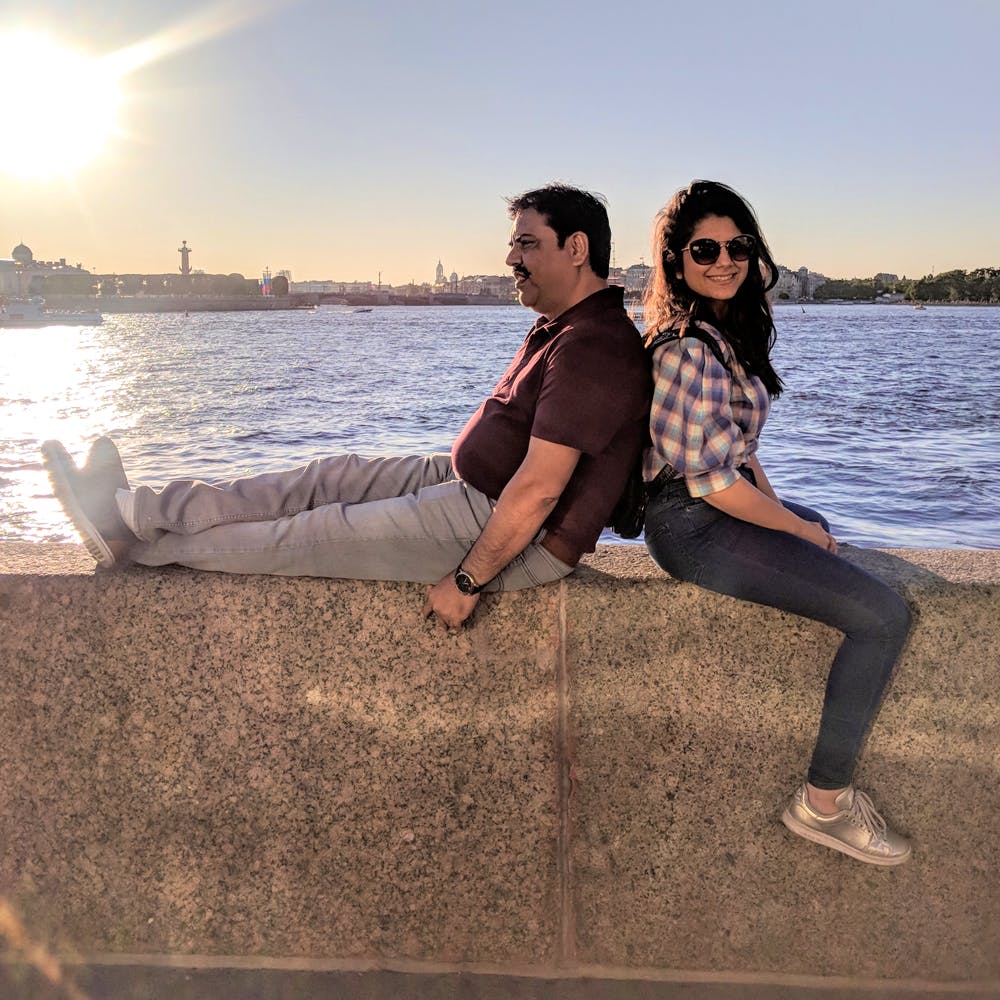 Dad's Day Out: 7 Ways To Make Father's Day Special!
We know, we know, every day should ideally be Father's Day because hey, dads are just that awesome (no offence, moms of the world, we love you too). So, why miss the opportunity to make him feel extra special on this one day too (it's on June 16, in case you were wondering), right?
To make things easier for you, we've jotted down some ideas, so go on, make it a happy, happy Father's Day for your old man.
Plan A Quick Getaway
Considering the weather in Delhi right now, there's probably no better gift than giving someone a chance to escape the heat and pollution for some time at least. So, maybe plan a quick vacay with your dad? Perhaps, take an off on Friday and check out these places that will have you back by Monday?
Can't skip office? Check out places like Peepal Kothi, Alila Fort Bishangarh and more options less than four hours away.
Watch The Cricket World Cup Together
Head to one of these restaurants/bars, make the most of their epic deals on drinks and food, and just have a jolly good time with your dad. If your dad's the type who loves cricket, bonding over the game and a chilled mug of beer is probably the best way to make this Father's Day special.
Go Off-Roading
If you and your dad are the type who love off-roading or are open to trying something new together, check out our list of off-roading trails in Gurgaon. There's a track here for everyone from noobs to professionals, and most of these places also offer gear and bikes on rent.
Another option is the Off Road Adventure Zone in Gurgaon. They've got everything from bikes to monster trucks and gypsy.
Pig Out At These Restaurants & Cafes
Good food makes everyone happy, so maybe take your old man out for a nice date? Andrea's Bar & Brasserie, Rustom's, Sanadige, Imly and Together at 12th (fancy it up) are some of our favourites.
In case you want to go all out, book a table at The Westin Gurgaon. They're hosting a lavish brunch (at INR 2150++) that includes Yorkshire Pudding, a burrito bar, tandoori dishes and more. There'll be live music, fun activities for dads and wine too!
You can also check out these Insta-worthy cafes, or explore these places in MKT with your dad.
Tee Time?
Your dad could be a pro at golf or he might've never tried it, either way, it will make for a good experience (especially if you're paying). Drive up to Noida Golf Course or Hamoni Golf Camp in Gurgaon for an early morning golf session.
We'd recommend going to Hamoni though since they have an adorable cafe of their own where you can drop by for breakfast post a session of golf.
Comments