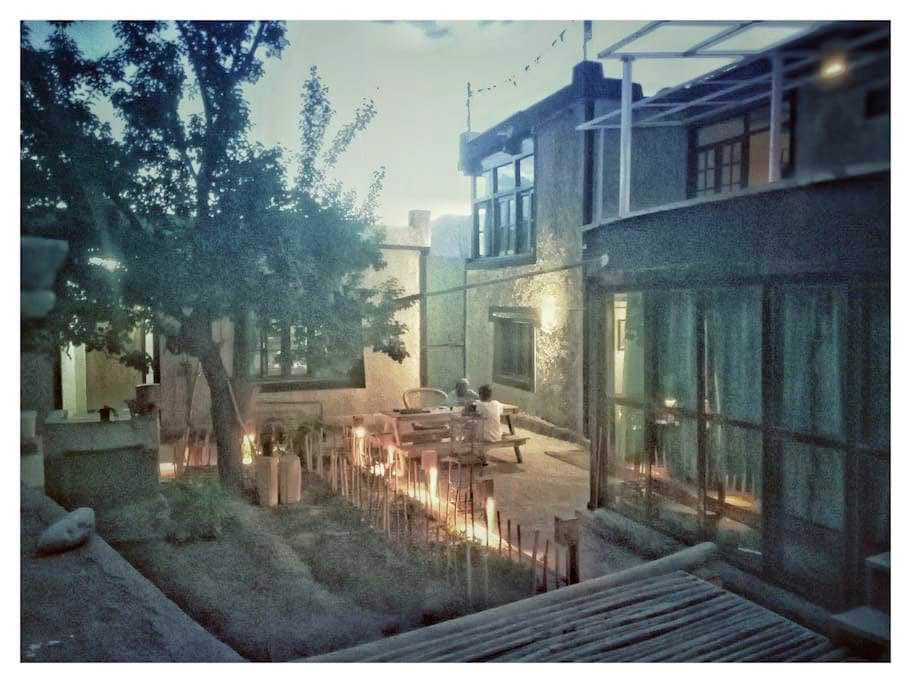 With Wooden Beds And All Basic Amenities, Check Out This Hostel When In Leh
What Makes It Awesome?
Hearth hostel is a restored community space for travellers of all sorts. They have a female, a male and a mixed dorm along with private rooms. The hostel has tables for seating at the entrance and is located right behind a polo ground in Leh. The cooks serve you yummy food and Maggie as per your request. The hostel has common rooms where people sit and enjoy their evenings, play games, music and watch the local news. The place gives an authentic feel with the wooden beds and has amenities such as heating, electricity and WiFi. The washrooms though are outside the dorms and you have to go through an uncovered passageway to get through them. What's best about this hostel is the host, who is a friendly person making you feel like you have a home away from home and is also one of the few places to stay open during winters in Leh. Pro tip: Winters in Leh are difficult with no running water and extreme cold so be prepared for some hardships in case that's the season you choose to go in. During winters it's difficult to step out at night due to the cold. The Bukharis (heaters) are fire heaters in the dorms so they die down after that.
What Could Be Better
There could be a covered passageway from dorms to bathrooms which would make it much more comfortable
Ask Shrita a question