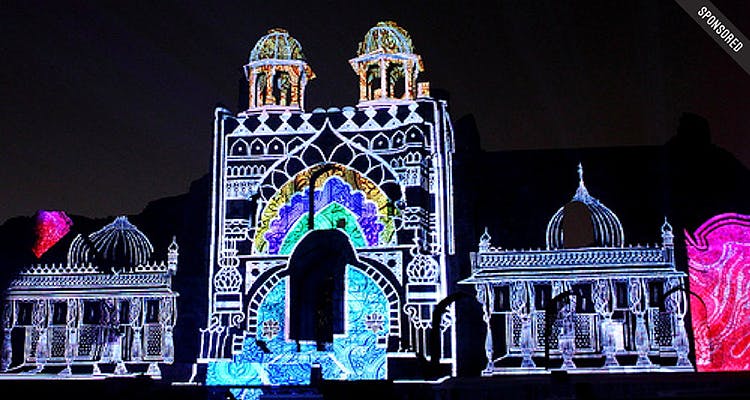 First Date? Here Are 9 Offbeat Ideas That Don't Include Restaurants
If you spend a majority of the time on your first date talking to each other, you're more likely to continue dating. So, here are 10 first date ideas in Delhi, that should help break the ice, and best of all, might ensure you actually have fun even if your date turns out to be a disaster.
But here's hoping that it all goes according to plan.
Delhi By Cycle
So, you can take each other for a ride. Forgive us, we had to go for it. Perfect way to ask someone out casually. We recommend the Old Delhi route; you'll be part of a larger group, so there's no pressure. It starts at the crack of dawn though, so if you're not a morning person, this might not be a good fit.
Trivia Nights at Speakeasy, Cocktails and Dreams
Hosted every alternate Friday, the bar is intimate enough for you to be able to get really close. Also, skip the awkward first thirty minutes by participating in the trivia. By the time its over, you'll be comfortable enough to start talking. PS: Watch your competitive streak, one of us has lost many a suitor by overdoing the need to win.
Light and Sound Show at Purana Qila
One, you'll never forget your first date, and secondly, attention is on the show, until you can relax and be easy around each other. PS: It's actually a super show, and there's something romantic about its setting. ALWAYS call ahead to check the availability and timings in advance.
Bowling & Video Games at Yes Minister
Formerly Essex Farms, this one got the most votes at the LBB HQ. Now revamped and snazzy, you can surprise your date here; play a game of air hockey, compete in those basketball booths, and if you're really looking to play, test your game in the bowling alleys. They now have beer pong tables as well!
TC is down the road for when you want to chill, drink and maybe sign up for a round of karaoke?
Art Exhibits at NGMA & Other Galleries
For the more culturally inclined, and less adventurous, Delhi has a host of excellent galleries and exhibits. The National Gallery of Modern Art is an excellent starting point, unless you know your art, and therefore will have your own picks of where to go.
Real Life Escape Games at Ctrl. Shift. Esc
Get this, you're trapped in a room with a timer, and ample clues. You have sixty minutes to figure your way out of the room, and into each others arms, crack codes, solve puzzles and escape. If it doesn't go to well, the need to escape each other will make you excel in the actual game. So, you can walk away with at least one win. Book a game for two, or play as part of a larger group.
Heritage Walks
Pick a route, pick a company, and sign up for a curated walking tour. The heritage walks in Mehrauli Archeological Parks, Hauz Khas, Lodi Garden and Jama Masjid are great bets, but best to be mindful of the weather and time of day. You don't want to be out in a sweat for all the wrong reasons.
Men, don't wear running shoes with jeans. Just putting it out there.
Live Gigs at Akshara Theatre
Ever so often, homegrown artists host small, intimate gigs at Akshara, either as previews, or as part of an EP launch. Equipped to seat a 100 people, the theatre itself, is perfect for a first date; small and intimate, and dim.
Ice-cream at India Gate
For the ladies, security is tight in the area, so you can relax about the unnecessary attention (We meant from bystanders). But you might want to rethink this date, if that wasn't your first thought. We recommend you visit after sunset; if nothing else, your surroundings will give you plenty to talk about.
Comments