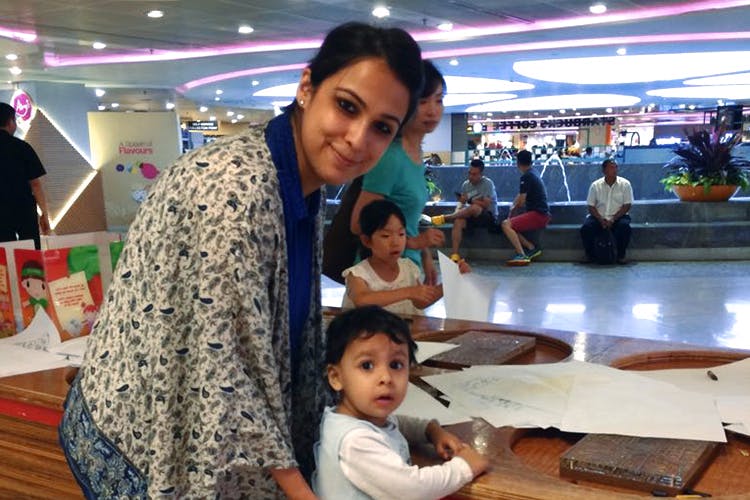 #FitToFight: The Story Of A Maverick Who Changed The Childcare Industry
Shortcut
It takes ingenuity and courage to change the way a business is run. While most of us would simply give up because a problem is too big, Ketika went ahead and laid the foundation for a new era of childcare in India. Her idea completely transformed an entire industry.
Her #FitToFight Story
Ketika was leading large projects for Aon Hewitt, India and had been an industry veteran for 11 years. When she got pregnant, she took a three month maternity leave when she was expecting and joined her company again as the leave got over. Eager to continue her professional life, she found herself facing a challenge she didn't anticipate; the unregulated day care services.
Ketika found that there were no legal criteria that such centres were required to abide by, something that made her very hesitant about leaving her baby in their care. Seeing the state of day-care businesses around, she decided to do something about it and launched ProEves; a pro-woman initiative that helps women by providing them with end-to-end childcare services. Her goal is to ensure that women get the time and opportunity they need to fully realize their potential.
ProEves has expanded to more than 500 trusted and verified day-care centres that are flexible in their policies to meet the needs of women. Through the offering of specialized consulting services, Ketika is also helping companies meet their gender diversity goals and become more progressive.
Her decision to do something about a problem she saw, instead of waiting around for someone else to fix it, makes her #FitToFight tale truly inspiring for women everywhere.
What's In Ketika's Little Black Book?
Favourite eatery in Delhi: Unplugged Courtyard, CP. It's a perfect place for a lazy Sunday brunch in winters in the outside courtyard.
Favourite place for live music/performance: A lesser known pub near my place: Lanterns Kitchen & Bar, Rajendra place. They have a live band on weekends and the staff is very helpful. I have even taken my toddler at times, as the music and food is great.
Your pick of a hidden gem in the city: Very few people know about Rachna; this eatery that serves the best bhelpuri and sevpuri I have ever had. This is situated in the East Patel Nagar market in Delhi and is easily missed.
Know Someone Who's #FitToFight
#FitToFight is an initiative by Reebok celebrating the extraordinary stories of everyday Indian women.  The stories will be evaluated by a prominent panel and will be felicitated by Kangana Ranaut at a grand awards night hosted at the end of this year.
Do you know someone who has a remarkable story you think the world should know of? Submit their story at fittofight.in or shoot an email at kangana.ranaut@reebok.in. You can also visit fittofight.in to read more inspirational stories
This story is in partnership with Reebok. 
Comments