The information in this post might be outdated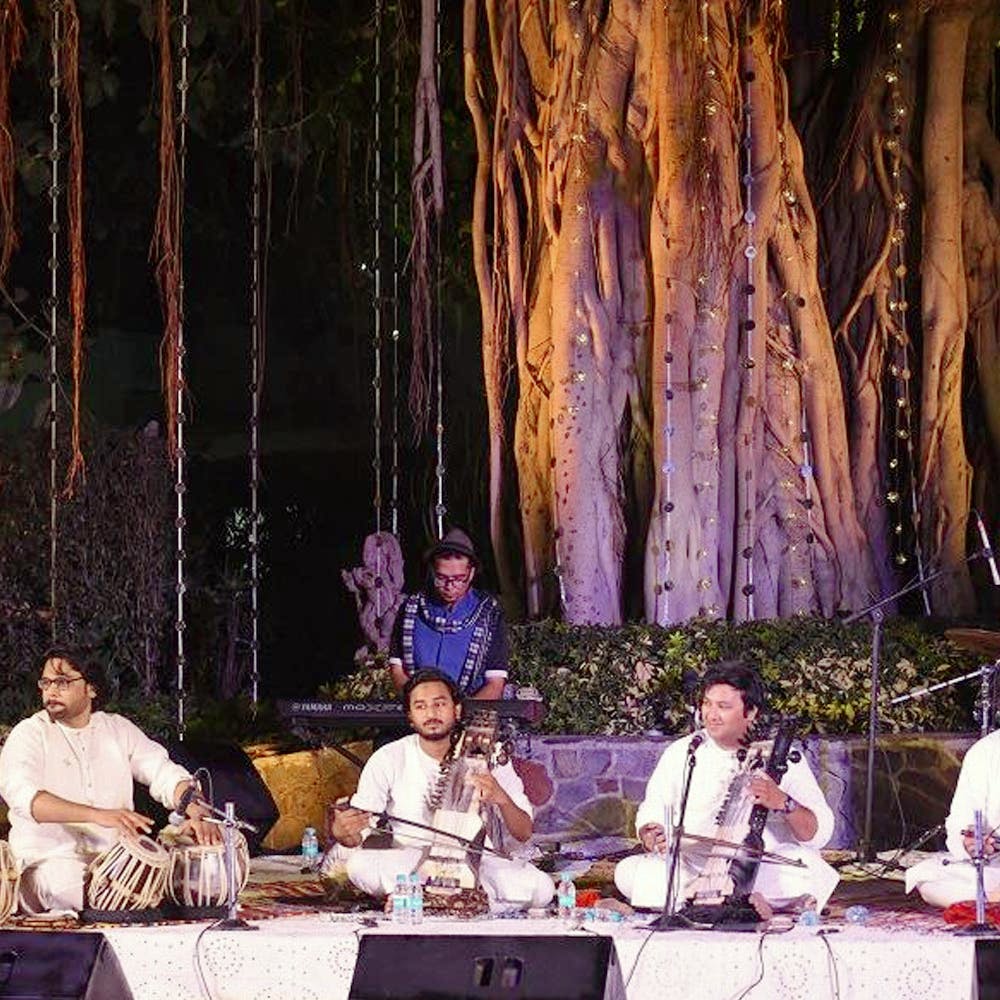 Music, Drinks & Shopping Under The Stars? This Open-Air Christmas Gig Combines It All
What's Happening
'Under the Banyan Tree on a Full Moon Night' (yep, that's what the concert is called) is back for its final edition of 2018 with the most epic line-up. For the uninitiated, this concert is an old-school baithak-style event and 2018's last edition will be a Christmas special.
The concert that's happening on Dec 23rd will begin with a performance by Morning Mourning, singer-songwriter Shantanu Pandit's soulful two-man show, followed by The Yellow Bucket's (an electro-acoustic trio with happy melodies) set, and the Ahsan Ali Ensemble (traditional sounds of the Sarangi with a twist). In keeping with the Christmas spirit, the evening will end with a round of fun carols.
To make UTBT Christmas Edit extra special, there will be a pop-up market at the venue, with curated homegrown brands offering gifts, accessories, home decor and more. There'll be tons of food and drink options available too.
Music, drinks and good food on a full moon night—sounds like a great way to spend a Sunday afternoon, no? Plus, it's the perfect way to bring in that Christmas cheer.
How's The Venue
They've taken the name 'Under the Banyan Tree on a Full Moon Night' quite literally. Good news for us, because the concert's happening at 1AQ with the Qutub Minar in the background, amidst all that greenery, and the stage is actually set under a banyan tree.
Price Includes
The price of INR 1,500 (+ 28% GST) includes the cost of the entry ticket, access to the pop-up market, food stalls, music stage and three complimentary coupons.
Make A Note
You'll have to pay extra for the food—it's not included in the ticket.

Comments