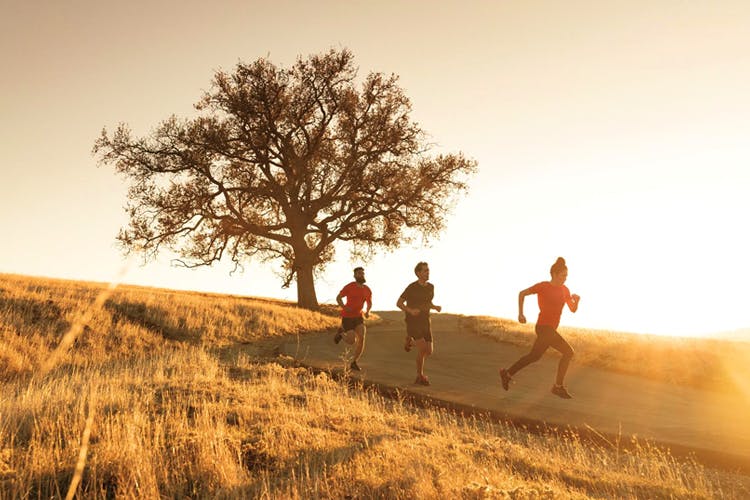 For The Love of Running: Head Out to These Trails in the City For A Perfect Run
Whether you have just begun to run or training for a marathon, we've got you covered with different types of tracks suited for your running needs. And, if you're someone who had always wanted to take up running but could not find the right motivation, maybe these spots will make you want to sprint. Here are the 6 trails to make your running experience smoother.
Lutyens Delhi
This 2.4-kilometer stretch that includes routes from South Avenue to Rashtrapati Bhawan and down to Rajpath towards India Gate, is one of the most popular running routes. And so that you don't miss out on all the greenery and natural beauty surrounding your run, we suggest you strap on a pair of ASICS METARIDE, which is built with a seamless curvature on the sole - perfect for a long run.
Deer Park
Pretty sunsets, chirping birds and lush green surroundings - Deer Park is a heaven for all those who love running. Start off a peaceful jog while you push your limits with ASICS ROADHAWK FF2 because these shoes are perfect for those who like to go fast over short distances. Engineered with a seamless finish to reduce friction and irritation on your feet, these streamlined running shoes are designed for active runners. So set your daily goals and just go for it!
Sanjay Van
If you love running amidst nature, this 10-kilometer stretch is filled with greenery, few water bodies, and even a bit of wildlife. Here, you'll find plenty of people running, walking, cycling, and doing yoga. Tune yourself out and take your run to the next level with the ASICS GT-2000 7 for comfortable long-distance running. These technologically advanced shoes give you more stability along with Jacquard mesh technology to keep your feet cool and sweat free. And the best part? They adapt to your feet movement throughout the run, making your run all the more relaxing. All you got to do is hit the play button and let these shoes do all the talking (or running!).
Lodhi Garden
Pumped up for a good post-run sweat? Lodhi Garden's designated jogging path of approximately 2-kilometers will get your gears up and going. Hit the pavement and get a good couple of laps with the ASICS METARIDE, built perfectly for a run on the hard track. With Delhi's Khan Market right around the corner, you can jog your way over for a quick post-run meet-up with your buds.
So, We Are Saying…
We know that owning the right kind of shoes is probably the most important thing to a runner. Whether you're a sprinter or a long-distance runner, whether you love running on the hard streets or on the lush paths – ASICS newly launched Innovation in Motion Collection is here to support you all throughout the run.
Ask Shilpi a question