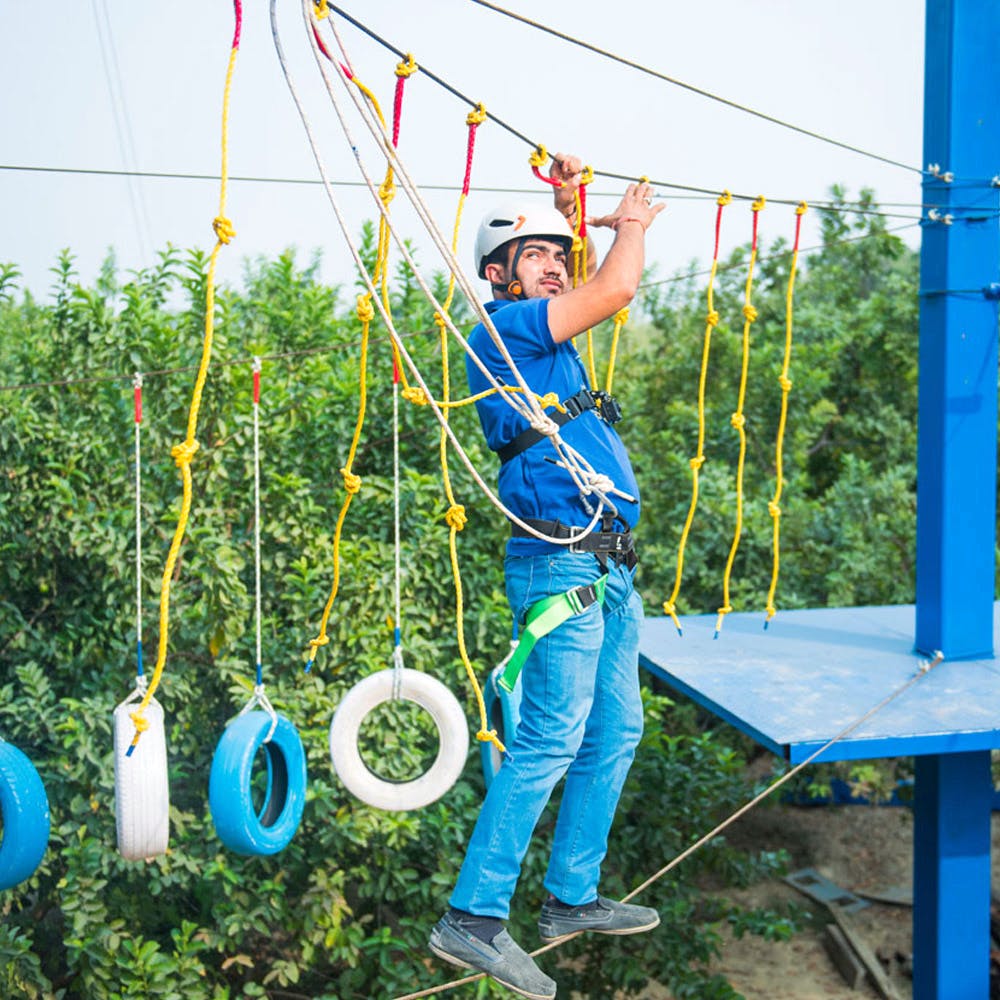 From Nature To Adventure: Rohtak Has A Lot To Offer!
Headed towards Rohtak? The small city near Delhi has a bunch of fun things to do and experience. Check them out here!

Tilyar Lake
Close to the main city, Tilyar Lake can be your go-to spot if you're looking for a quick picnic spot in Rohtak. It's even got a mini zoo that the kids are going to love. There are walking tracks, some eateries, and well, the lake itself—yep, there's even boating! We hear they've even added a small light and sound show there. A good option for a winter lunch amidst the greenery. We do hope the cleanliness was given more priority. It's about 42km away from Delhi.
There entry to the lake premises is free, however there's a small fee for the mini zoo (INR 10 for adults, INR 5 for kids).
Chillout Zone Adventure Park
Built across a 4 acre farm in Rohtak, Chillout Zone has a lot of fun activities including a trampoline, tyre walk, zip line and a rope course. It's a great place to hang out with the gang or family – there's everything from stapoo and pithoo to quad bikes and wall-climbing.
Read all about its location, tickets, activities and more here.
Mansarovar Park
A massive park in the middle of the city, Mansarovar Park in Rohtak is where you'd want to go for a jog or a run. You'll even find a public fitness centre where you can get your workout on. It's got benches all over if you'd just like to take in the sun and clean washrooms as well. There's a section with all the swings as well, if you've got kids tagging along with you and even a public library—so cool!
Go here in the morning to avoid big crowds.
Comments