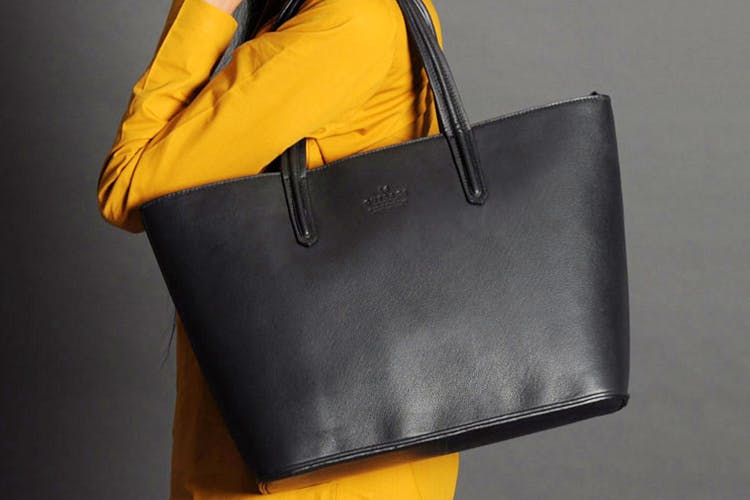 From Travel Bags to Laptop Sleeves & Luggage Tags: This Leather Brand Is What You've Been Looking For!
There is no such thing as too much leather, don't you think? To add to your leather collection, we bring to you Outback. Outback is for the millennials who want luxurious yet easy to use products to match their ever-evolving needs. We bring to you five categories of Outback products that are must haves!

Bags
Their range of bags is extensive leaving you with nothing more to want. From backpacks to briefcases, totes and travel bags, all your leather needs are met here. The leather used is exquisite and makes for a great addition to your collection. Each product has thoughtfully divided compartments sparing you the hassle of digging into the bag and never finding anything. And now the best part - Prices. We have not found 100% premium quality genuine leather products at better prices.

Tech
We love our gadgets, and so does Outback. iPhone covers, laptop sleeves, Apple Watch straps, you name it and they have it. They even have camera straps for all you DSLR aficionados. You can be rest assured that your devices will be receiving a 5-star treatment and protection here.

Travel
How many times have we stood in baggage claims and struggled to identify our luggage in the sea of similar looking suitcases? Too many to count, we bet. Worry not; we've come to your rescue. The range of luggage tags and name tags have you all sorted. Not to mention, your toiletries can be smartly stored in Wash Bags to keep everything in place. Travel Wallets can help you to travel easily and avoid the whole hassle of losing important documents.

Wallets
The range of men's and women's wallets is so exquisite and premium that each wallet will be screaming to be bought. From slim wallets, which only store cards to skinny wallets to travel wallets, they have one to fit any bag and give you the comfort to enjoy your night without the additional hassle of carrying your wallet around. The men's range makes for a great gift for the men of style and class.

Accessories
Outback has accessories you didn't even know you needed but can't do without! From the simple and classy Bookmarks to Coasters, Key Holders to Organizers and Trays, the entire range is designed keeping in mind minimalism and functionality.

#LBBProTip
We recommend getting their accessories and travel products as they not only make your travel smoother but also keep your life smoothly running. We would also be silently nudging you to buy their Backpacks 'cause they're super cool and super functional. Also you can add that special touch and get these products personalised by adding individual names so what are you waiting for?!

More Information
Ask Ekta a question