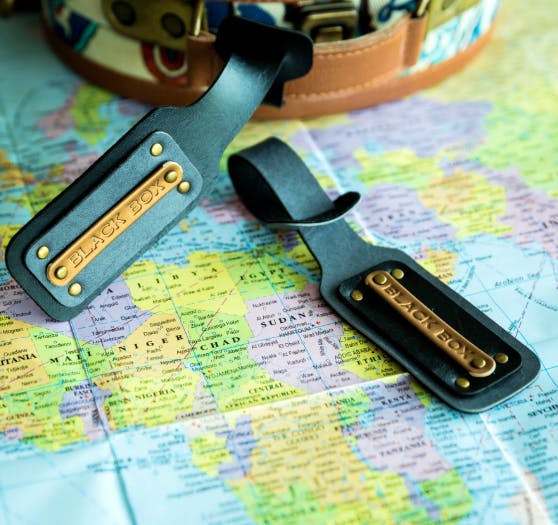 Gifting For Men Becomes So Convenient With This Brand's Personalised Accessories
Always confused about what exactly to gift the men around you? Getting anyone anything can be a bit tricky, but personalised products always have a really nice touch to them and work especially well when they can actually be used.
The Black Box Co. is a men's gifting brand which has carefully curated products and selected accessories for every kind of man, just browse through their different categories and select what you want—they'll deal with personalising it. The best part? It's all useful stuff with no extra, unnecessary additions (we're talking bells, ribbons etc.) From sunglasses cases to hip flasks, we've got a few of our favourite products below.
Personalised Hip Flask
Know someone who loves hip flasks? This makes the perfect gift then. This personalised hip flask looks sleek and it's rust-resistant, so you don't have to worry about it losing it's appeal. It's leak-proof and the cap's captive screw stays attached to the flask, so forget about unwanted spills. Get their name embossed on this beautiful matte black hip flask. Or you know, just get it for yourself.
Pocket Square
You could go wrong with clothes, but not with accessories. They can't be personalised, but their pocket squares look pretty damn good. Take your pick from one their designs (we love the little anchors and glasses)—it's the perfect accessory for any suit.
Personalised Cord Wrap
This is perfect for anyone who's always complaining about getting all their wires tangled up. Skip the mess and keep your earphones or chargers tangle-free with this personalised cord wrap.
Personalised Key Chain
Keychains are always super-handy to have around—these ones are sharp and simple. Get this one personalised and keep your keys in place.
Personalised Luggage Tag
Travelling all the time, or know someone who's always on the go? Get personalised luggage tags in the colour of your choice—they work as a great accessory for your suitcase and you won't get your bag mixed up with someone else's with these.
Personalised Sunglass Case
Get a nice, personalised case for your sunnies—it's made of faux leather and looks so smart. This stylish case is designed specially for sleek sunglasses and you can put any name on it. Definitely better than stuffing your glasses in your backpack or dashboard and getting them scratched.
Comments