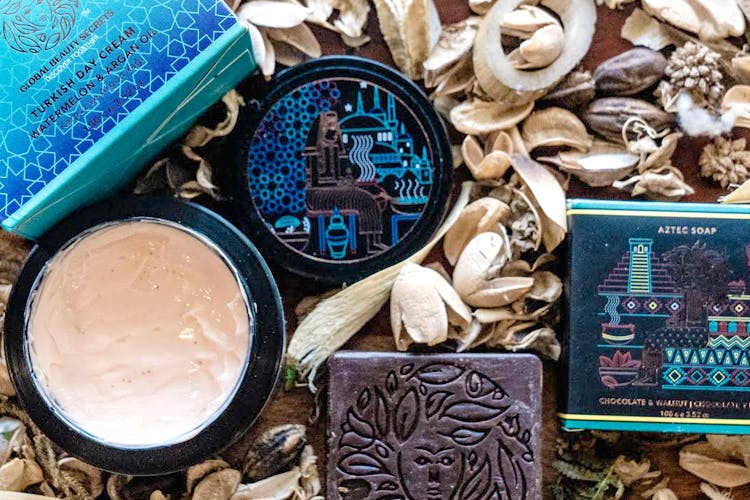 #SummerMagic: Tell Us Your Natural Summer Skincare Secret & Win Global Beauty Secrets' Summer Care Hamper
What Is It?
Summers are always hard, especially on your skin. Lucky for us, Global Beauty Secrets is here with its range of natural personal care products and they're giving away hampers to lucky 3 of you! Here's your chance to win Global Beauty Secrets summer care kit that includes the smooth Turkish Watermelon and Argan Oil Day Cream, and the Aztec Chocolate and Walnut Soap for the perfect glowing skin. All you've to do is hit the register button now and answer a few questions! Sounds awesome, right?
Who Is It For?
If you're someone who doesn't compromise on skincare and has a bagful of tips and tricks (and are ready to enlighten us with them), this one's for you!
Awesome, How Can I Win?
It's easy-peasy. All you need to do is:
- Hit the 'Register' button
- Share your favorite natural summer skincare tips with us along with other details
Voila! The most creative suggestions will stand a chance to win. Get your creativity flowing, share your summer care discoveries or the ones that you would have borrowed from Mommies and Grannies. The first winner will get the complete hamper; the second winner will get the Turkish Watermelon and Argan Oil Day Cream; the third winner will get the Aztec Chocolate and Walnut Soap.
Anything Else?
The best part is that everyone who participates in the contest gets an exclusive 30% OFF code that can be redeemed on all Global Beauty Secrets products! So hurry up and get clicking right away.
Comments