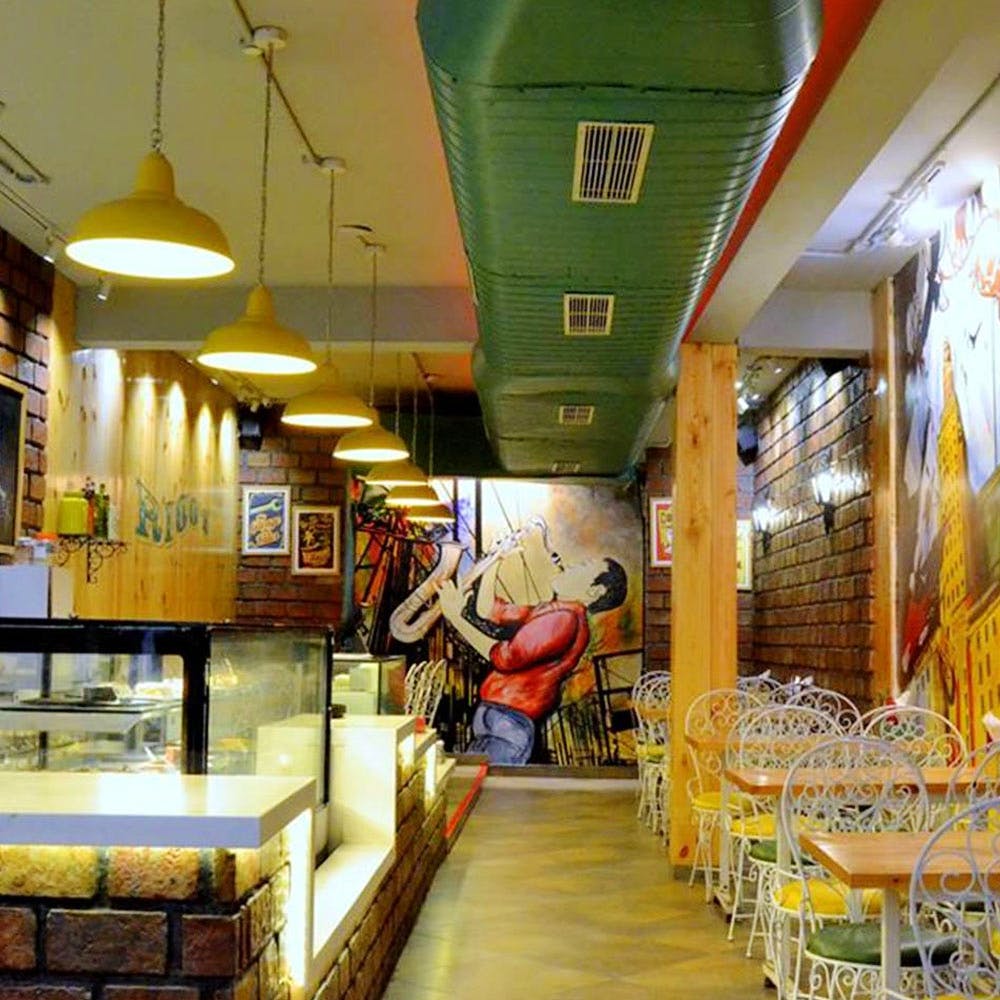 Don't Go Broke! Chill At These 10 Super Affordable Spots In Town
When it comes to food, there's nothing quite as good as a meal that's filling and is easy on the pockets. If you're a student (or going through end of the month woes), here are the best and the most affordable places to hangout in the city.
Big Yellow Door
Located conveniently in both North and South campus, Big Yellow Door stocks up on the good stuff: Read juicy burgers, milkshakes and the ever-winning fries. Always packed, and never compromising on quality, BYD offers a smashing set of burgers.
Wenger's Deli
From Nutella waffles to big and juicy burgers, Wenger's Deli has never disappointed us. Literally everything on their menu is great in both taste and quality, but we're big fans of their burgers, paninis, and pizzas. But you should definitely also check out their confectionery store (it's right next to the Deli). Mushroom quiches FTW!
Shagun
Now, we're positive you've already tried the Yaki Gyoza, Shagun's famed pan-fried momo. Next time, try the Crispy Chicken Honey Chili, (and its vegetarian alternative, the Honey Chili Potato) or the Chili Paneer. Another favourite for regular patrons is the Thai Red Curry that has been known to provide comfort to many a student during final exams.
Ricos
Delivering high-quality food at budget prices, Ricos is our choice for cheesy pasta and delicious sandwiches. What we love most is the Mushroom Cheese Burst, Berries On The Go, triple dip fries, cheesy pesto pasta, and their desserts, of course!
Cha Bar
Providing a reprieve from the chaos of CP, Cha Bar gives you a relaxed space to browse through books Oxford Bookstore and peacefully sip on tea or coffee. We recommend their oatmeal cookies and blueberry muffins.
Indian Coffee House
For Palak Pakora and a view of Connaught Place, you'll find many JNU scholars and theatre buffs here at India Coffee House. We insist that you try their Cold Cream Coffee, though it's been known to occasionally be watery. We also like their chowmein.
QD's Restaurant
QD's is perhaps the first place to have given the momo a tandoori twist and they're still going strong with their classic vegetarian and chicken tandoori momos. With outlets in both Satyaniketan and North Campus, this is where we get our chinjabi fix.
My Bar Headquarters
Jaeger bombs at 399 bucks? No student experience is complete without some amount of experimentation and My Bar is where the trail begins. Shots of vodka start at INR 115, and a pint of beer is INR 99. That with a good pizza and party plans are pretty much sorted.
Cafe 6
We've tried a bunch of stuff off their menu and we recommend the mixed sauce penne pasta for when you're truly famished; you could also give their paninis a try. Their breakfast platter comes with scrambled eggs, sausages (two cutlets in case you're a vegetarian), veggies in sauce, toast and a juice. To satisfy your sweet tooth, pick their Oreo shake, which is both delicious and filling.
Cafeteria & Co.
From their star-shaped burgers to their Tiramisu shakes, the quality of the food that Cafeteria & Co. puts on the table is just unparalleled. There are SO many things we love about their menu—the Donald Trump burger (the only way we like Donald Trump, promise), Chicago fries, loaded nachos, Chipotle veggie pizza, watermelon thyme crusher, paan basil iced tea.. The list doesn't end, atleast till the time their menu doesn't.
Comments