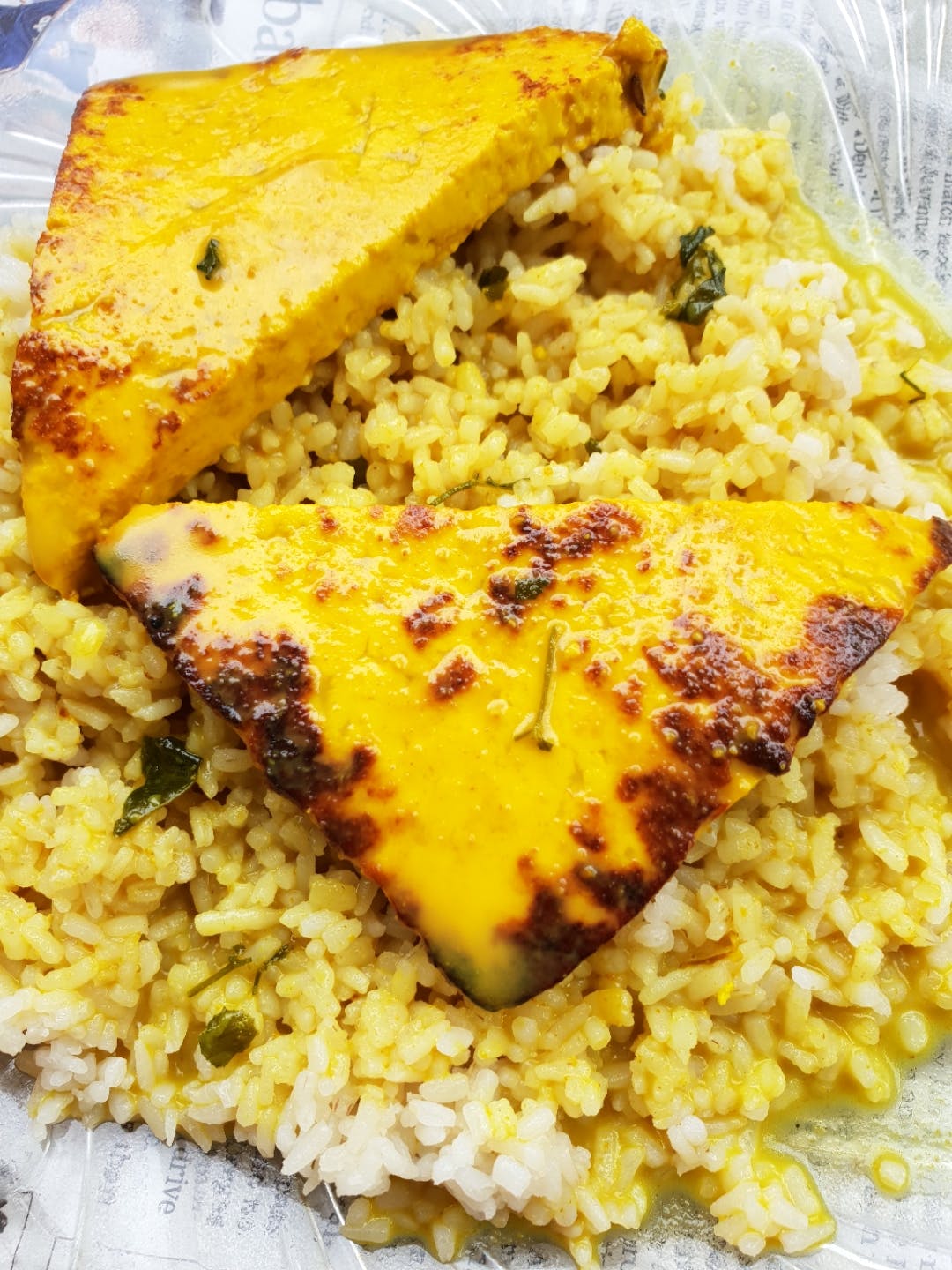 Have you tried Marwadi tiffin from this newly opened place?
What Makes It Awesome
The Melting pot tiffins is a great option to order food when you are in mood to try something different, yet appealing to the tastebuds. I ordered my lunch from this place and totally loved it. Special mention for their brilliant packaging-everything was wonderfully packed-no leakage or breakage. I ordered for a Marwadi tiffin, Kashmiri veg tiffin, Bhappa doi cheesecake and smoked  mushroom tikki. I totally relished the Marwadi tiffin which had Gobind gatte- this tomato based curry dish had besan dumplings which were stuffed with paneer . This dish was truly irresistible.; Ker sangri-delightful combo of dried Rajasthani berries and beans coated with delicious masala; Kurkuri bhindi was crispy and I really liked the way bhindi was sliced-very thin and crispy tossed  in dried mango and chili powder; Khaata- this Rajasthani yogurt relish had mustard infused yogurt with shredded bottlegourd; Bajre ki roti and gatte ka pulao. Each and every item of this Marwadi tiffin was bursting with flavours-HIGHLY RECOMMENDED. Coming to the next tiffin-Kashmiri tiffin-this had peela chaman- milk curry with paneer, khatte baingan cooked in spicy tamarind masala; mooli chutney was amazing-kashmiri yogurt relish with walnuts and radish, and lotus stem chips-again very crispy-very thinly sliced lotus stem. Coming to the dessert- I have never tasted a steamed yogurt cheesecake before! It was a sweet surprise for my tastebuds- it had perfect level of sweetness with a crunchy biscuit base. Overall I really loved the concept of this place- traditional meals with great serving and taste. Each dish had a authentic flavor.    With fresh ingredients to the variety of vegetarian food choices you can chose from, this tiffin place SURELY CALLS IN FOR A TRY . 
More Information
Chattarpur Metro Station
Nearest Metro Station: CHHATTARPUR
Comments