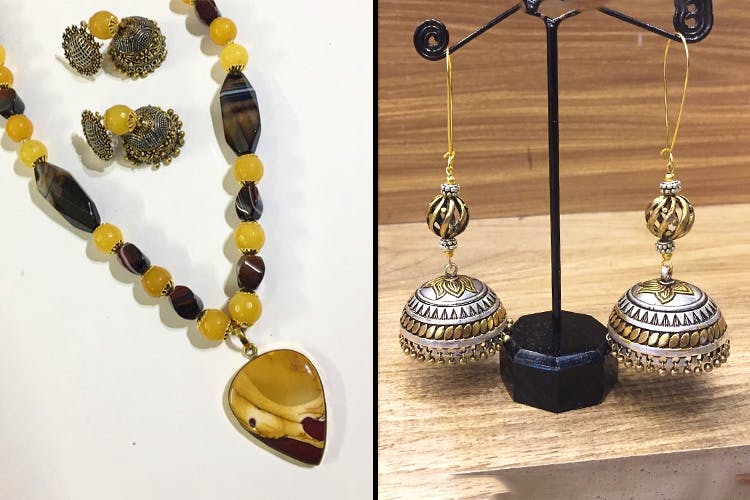 Healing Stone Hoarders, Yevaa Transforms Them Into All Kinds Of Jewellery
What Makes It Awesome
Stone jewellery has a charm of its own, given that it's a far cry from the usual shine and bling and goes well with any outfit (without making it look OTT). Yevaa is an e-store that makes them in an array of colours and styles for all occasions. They use beads, agate, healing stones, garnet, pearls, abalone shells and more in necklaces, earrings, pendants, bracelets and three-piece sets. Their pieces are handcrafted and super-versatile. But the best part about them is that the money you pay will be used in providing quality education to a migrant child in Saksham School (Kapashera).
What Could Be Better
There's no walk-in store (hardly a problem if everything's available online).
Comments