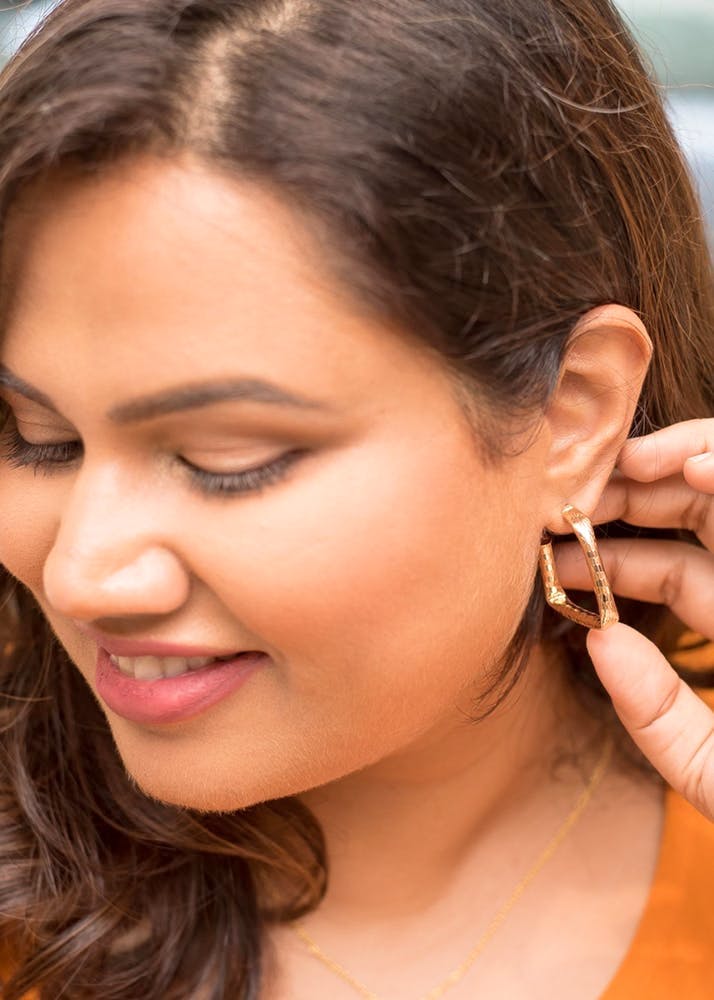 Hooked On Hoops: Shop Goss Babe's Amazing Collection On LBB
If you know me, you know I'm obsessed with hoops! Hoops of all sizes, shapes and colours. I found an awesome brand - Goss Babe - on LBB.
My fashion constant? Hoops. If there's one thing in the fashion world that can take an outfit from routine to chic, it''s hoops of all sizes, shapes and colours. Ofcourse, we all have to switch up every once in a while and no matter how much money you make, going to Swarovski for a monthly upgrade is not an economical choice. So I dug around and found this homegrown brand on LBB called Gossbabe that does super light (promise you!), super affordable and super trendy - you guessed it - hoops.
Chunky Gold Hoops
I recently tried textured hoops and it's official, I've fallen in love with the concept! Be it Rhea Kapoor's clothing line launch party or a day brunch with Sonam, these babies never fail to impress. They look so different from what mainstream jewellery brands make and the gold-plating always looks really classy.
Trapeze Textured Hoops
These trapeze hoops are SO chic! I buy a whole lot of jewellery and trust me when I say, I've only ever seen this style in exclusive luxury stores. It's best worn with formal outfits, club-friendly dresses and contemporary ethnic styles IMHO!
Cut Out Hoops
These Goss Babe cut out gold hoops are giving me major flashbacks of Blair and Serena on the Met Steps! The eye-catching spin to a humble hoops earring is hands-down my favourite part of their collection. I love how light they actually are (though they look heavy!)
Comments