Partying It Up Till Dawn This Weekend? This Jangpura Cafe Delivers Till 4 AM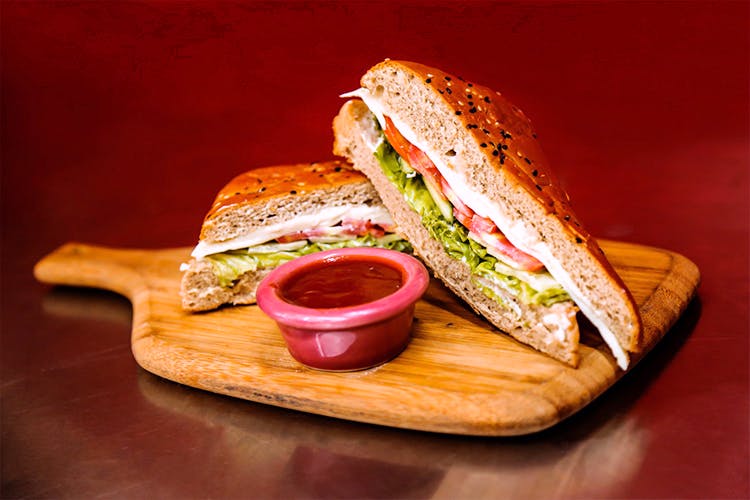 Shortcut
Hishi Cafe is an eatery in Jangpura doing sandwiches, omelettes, burgers and more. The best part? They deliver till 4am.
What Makes It Awesome
It's almost as if hunger pangs have an evil meeting and collectively decide to strike at the ungodliest of hours; and that's why there can never be enough places on our radar when it comes to late night delivery.
Hishi Cafe in Jangpura is yet another addition to the cavalry of late night food heroes armed with tasty grub. They deliver till 4am in the morning (when you would almost consider killing for some good food).
The sandwich section on the menu here is pretty big—sandwiches including pork ham, chicken, veg, and tuna in different variations (toasted, brown bread etc.), paninis, burgers and more. They've also got cheese omelettes among others, veg and non-veg burgers, iced teas, coffees and other beverages.
What Makes It Awesome
These guys only open at 5pm since they deliver till late night (or early morning), so you can't exactly enjoy their food for lunch.
Pro Tip
These guys have put hygiene as priority. So, unlike a lot of other late night delivery places that tend to play fast and loose with the food and the delivery, you can count on this place to be your saviour if you're finicky about cleanliness.

Comments