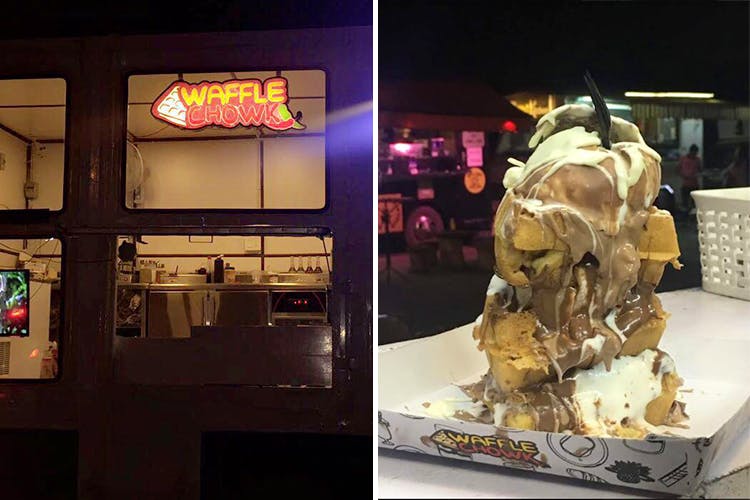 Nearest Metro Station:

IFFCO CHOWK
Did You Know This Food Truck In Gurgaon Serves Epic Ice Cream Waffle Sandwiches?
Shortcut
Waffle Chowk, one of our favourite food trucks in Sector 29, is innovating with more and more sugar-coated Everests for us to climb. Case in point – their Triple Decker Waffle Sandwich!
A Waffle Lot
With all the toppings, sprinkles and sauce you can imagine, Waffle Chowk has been delighting breakfast-food-enthusiasts with their waffles. So, when we found out about their secret menu item, available only on request, we knew we had to make our way to Sector 29 ASAP.
The Triple Decker Waffle Sandwich, in flavours like Nutella and Peanut Butter or Nutella and Banana, is a glorious creation. Huge scoops of ice cream and lots of sauce are layered and squished in between three warm waffles. The cherry on top of this 'sandwich' is another scoop of ice cream, and then it's time to dig in.
Available at all of their outlets, you can request this beauty any day you like.
So We're Saying...
Joey doesn't share food, but you might have to – this Ice Cream Waffle Sandwich is rather difficult to finish by yourself.
Comments
Nearest Metro Station:

IFFCO CHOWK