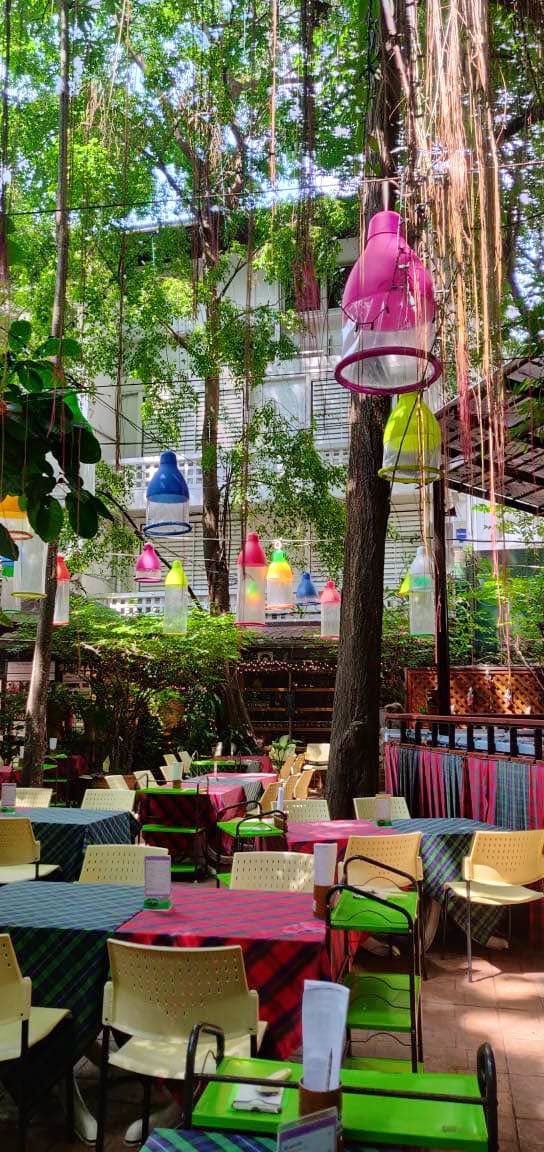 In Bangkok For A Bachelorette Party? Give Your Trip A Quirky Start Here!
What Makes It Awesome?
The whole vibe of the place is so different and unique. They have done their restaurant decor entirely of condoms. It is so funny to see the lamps, murals, and frames that talk about condoms in the world. They have a souvenir shop as well (which means the place is popular). To top it all, they give you a condom each as a gift at the end of your meal. (LOL!)
What Could Be Better?
The food and drinks are not nice at all. The street food in Bangkok in comparison is much better. But one should go here just for fun and the vibe.
Comments