The information in this post might be outdated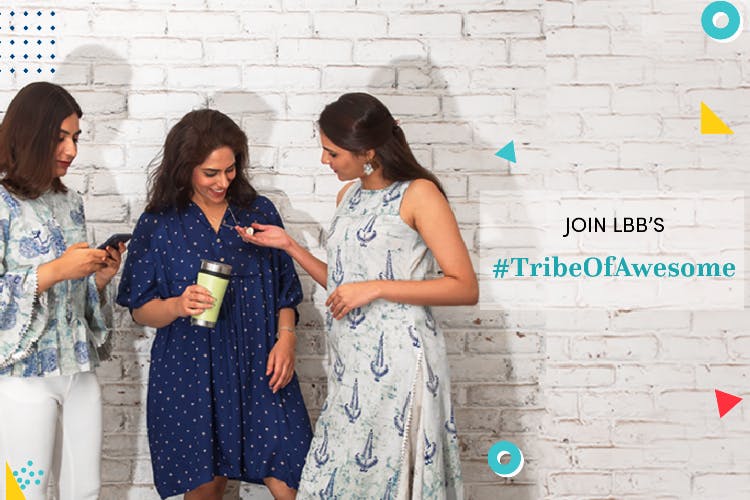 Join LBB's #TribeOfAwesome! Score Goodies, Vouchers, Invites to Events & MORE!
Love all things fashion, shopping… and love trying out new brands? We're all ears! You could be a comedian, lawyer, freelancer, bosslady, #influencer, #intellectualinfluencer- as long as you've got a passion for style & fashion, let's talk.
Your next brunch outfit, IG post, or wardrobe addition could be courtesy Shop On LBB. ALSO, you could get featured in our next photoshoot, on our web, app, videos and our social media!
Who's It For?
We've curated India's coolest brands on Shop On LBB- and we're giving a few select users, LBB insiders, influencers and fashion connoisseurs access to them all.
You could be any level of influencer, or have no Instagram influence at all; as long as you're a sucker for trying new styles and experiencing new brands, YOU could be invited to join LBB's #TribeOfAwesome.
What's In It For You?
First off, you get to be a part of a community of AWESOME women from all around India! If being a part of this butt-kicking, trend-setting tribe of women isn't enough, did we mention there's crazy awesome perks too, like:
a) GOODIES! Get gifts from Shop On LBB
Tell us your size, your taste & preferences, and
b) MAD AWESOME DISCOUNTS & VOUCHERS! Get monthly vouchers for you, your friends, family... and your followers
c) PROMOS! Get featured in LBB's shoots, web, app and social media
d) Invites to exclusive events
Sign up by hitting 'Register'! #TribeOfAwesome is by invite only- keep a look-out in your inbox for our mail.
Comments