The information in this post might be outdated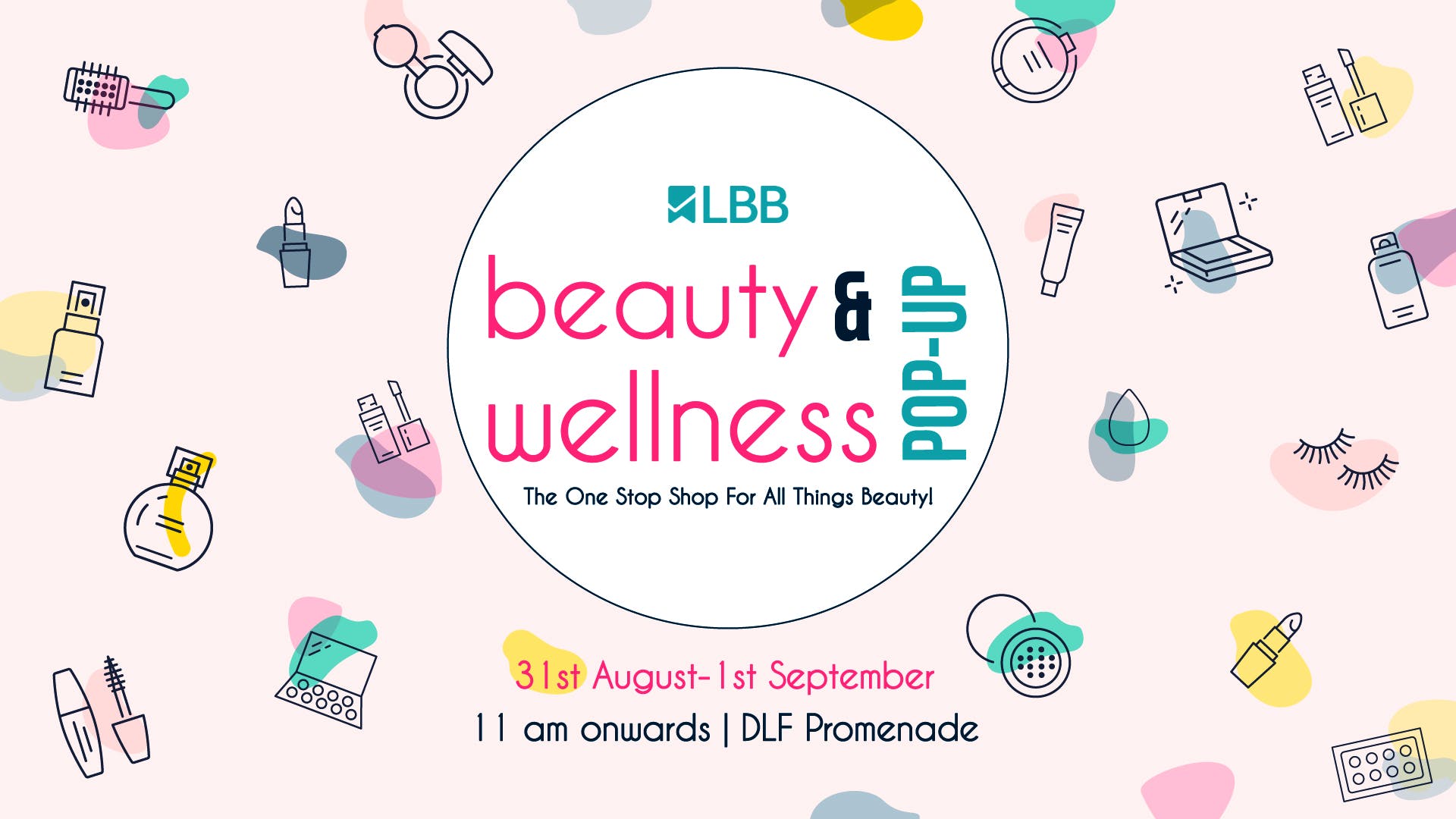 Join Us For LBB's Beauty & Wellness Pop-Up For All Your Beauty And Skincare Needs!
What's Happening?
A two day weekend featuring cosmetic brands to skincare brands! Who can say no to beauty and skincare right? Which is why LBB brings to you a WHOLE WEEKEND of beauty and all things elegant and classy. From cosmetic brands to skincare, get ready to shop your heart out this festive season only at LBB's Beauty & Wellness Pop Up at DLF Promenade! We're giving you a lowdown on the brands that would be showcasing their products at this event :
The House Of Khadi Essentials is inspired by unparalleled appreciation for finer details from The Ayurveda and contemporary science to bring most exotic and mindfully created blends and compositions. Endowed with an enchanting melange, their products are a labor of love and trust, and have been carefully curated to enliven all your senses and accentuate the luminescence of skin, hair, body and beyond.
The Ozone Group has been built around the foundations of well-being; with a mission to either add years to life or life to years because life is precious. Ozone Group of Companies, like its namesake, aims to provide protection and care. It has different ranges such as Ozone Organic Advantage, Ozone Herbals, Novex India, Ozone Signature!
The Coconut People are coconut-based, chemical-free cosmetics that promote and nurture beauty from the inside-out. They're on an earth-friendly journey with coconut-loving people and are known for two things: our hate for plastics and our love for coconuts. Their products are popular for their all-natural, raw and no-nonsense ingredients.
FirstSkin is your one-step skincare destination for all your Korean Beauty Products. FirstSkin is a Personal Passion Project, a community centered project designed to cater to all your glow goals and of course to your doorstep. It is built around and for every strong independent women with carefully curated K-beauty products to meet all your skin care needs.
Vanya Herbal products are handcrafted with the finest and purest of herbs and are made with fresh natural ingredients harvested from the foothills of the Himalayas and from the lush country sides of India. Their secret herbal therapeutic remedies for face and body rejuvenation, nurture and nourish your skin gently, and their exquisite range of Himalayan essential oils luxuriously uplifts your senses! All products are natural, 100% vegetarian, paraben free, they are environmental friendly, not tested on animals and free from harmful chemicals. Check their Instagram profile HERE
Limese Connect aims at bridging the beauty-gap between India and Korea and bring you the latest, and highest quality products from the globally celebrated Korean beauty industry! Their curation process makes sure that everything you see on the website has been tried and loved by their teams. The brands they pick are innovative, use clean ingredients and produce the results you've been searching for!
Bare Anatomy is a data-driven beauty-tech startup for women that believes personalization is the future of the beauty industry. With advanced science technology, Bare Anatomy's scientists analyse the unique hair profile of every customer and formulate the most advanced and effective products (infused with botanical extracts) for every individual's specific requirements so that you get the best personalized care for your hair!
Hydra By Ambika is a homegrown organic brand where every product is handmade using the finest organic ingredients from certified sources. Exotic skin friendly, plant-based organic ingredients like cocoa butter, shea butter, cold pressed oils of almond, olive, coconut and jojoba, minerals and vitamins rich Rhassoul or the Red Moroccan Clay and African black soap and the like, are used to make a complete skin care regime products suitable for all skin types!
Vogue Vaid believes that beauty products made of living substances such as plants or their extracts, are balanced by nature and contain the vibratory energy that constitutes life. These contain all the purifying, nutritive and balancing properties necessary to nurture the skin and for eternal beauty. They are the perfect foods for the skin and they give their clients the best of beauty.
The Art Patio brings to you different boxes, trunks and trays for storage that are contemporary and stylish. They are unique and eye-catching that are perfect for your home, office or any event. These pieces act as a great gift as well. They are also customisable as per request. The range for the art is ranging from INR 3000-10000.
Beauty Nation is your one stop for international cosmetics and skincare, at the best prices!
AAYNA clinic can be consulted to get the best hair, skin and body! Each client is given a detailed consultation to enable the doctors to assess and discuss needs and expectations. Treatment options are recommended and emphasis is placed on safety and efficacy!
Our Laiqa pads are premium sanitary pads that are great for your healthy as well as good for earth. Laiqa's pads are made with careful attention to detail and a lot of consideration, backed by thorough research and analysis.
We will also be having skincare masterclasses with influencers and an experiential zone where you can try out different skincare and beauty products!
How's the venue?
DLF Promenade is the ultimate venue if you want to have a fun weekend with girlfriends. It has the best restaurants, cafes, brands and everything you need to beat the stress! The Beauty and Wellness Pop Up will be organised in the central atrium which is very spacious and surrounded with the best brands so you can shop your heart out and not worry at all! Trust us when we say you don't want to miss this!
Comments