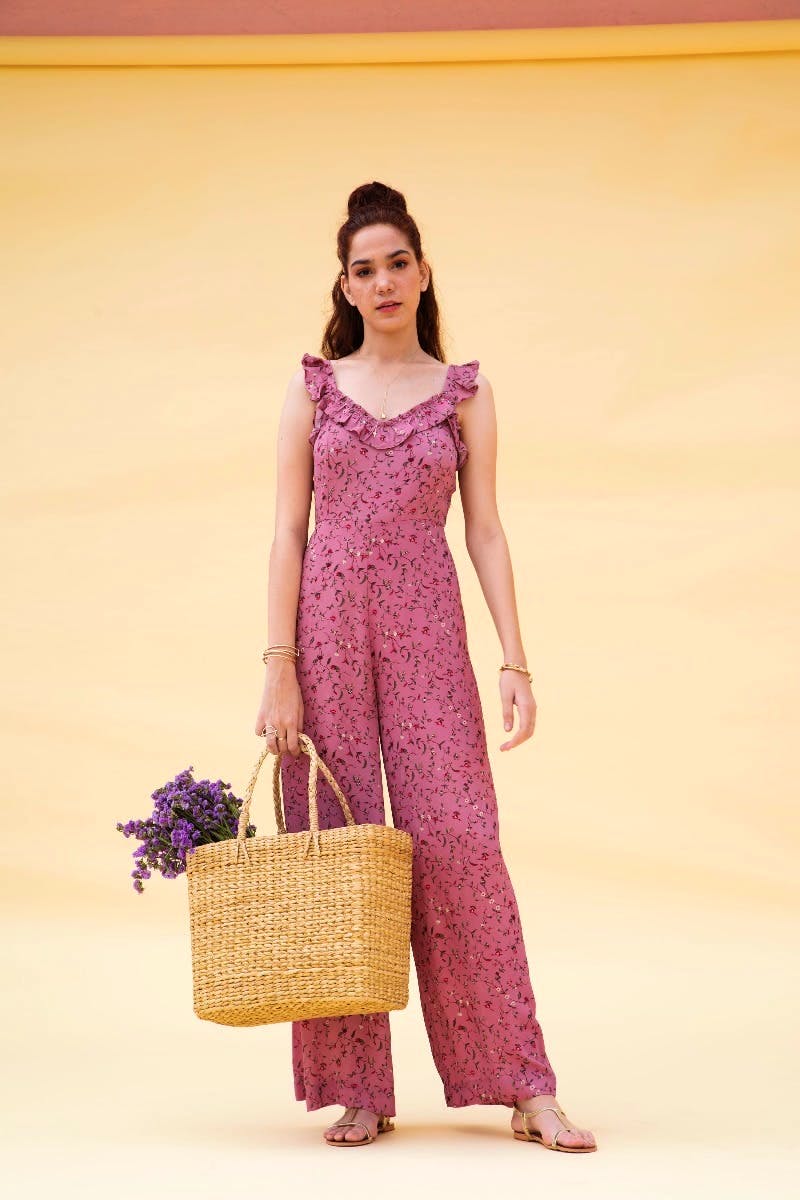 Looking For Awesome Summer Jumpsuits? Check Out These 7 Options
Wearing comfortable clothes are priority during summer time. Perhaps, a stylish jumpsuit will offer the simplicity and comfort you require? Hence, we've got an entire list of awesome jumpsuits for you to wear this summer.
Read on...
Black Sleeveless Jumpsuit with Belt
If you're looking for something structured, stylish, yet comfortable during the heat, this black, square neck jumpsuit could be your go to. It has thick straps, so if you're not into wearing thin strappy tops and clothes, this will be easy to carry. Since it's cinched in the middle with a belt, it will also accentuate your waist and add that extra definition.
Hand Block Stripes V-Neckline Jumpsuit
This one is airy and super comfortable. Also, for all those who are into hand block prints and comfortable cotton fabrics, this jumpsuit is perfect for ya'll. Plus, it has a nice plunging neckline on the back so you can flaunt that sexy back of yours!
Sleeveless Red Jumpsuit with Belt
Have date night coming up? This red jumpsuit with a cinched waist is the perfect fun alternative to a basic dress. The bold red will go well with gold metallic pumps or even elegant mules (if you enjoy flats rather than heels).
Tropical Print One Shoulder Jumpsuit
If you're into tropical prints as well as single shouldered garments, this jumpsuit is perfect for you! It's something you can wear on a vacation to a beach, too. Pair this with nice tan flats and you've got yourself a chilled out and natural look.
Front Slit Satin Jumpsuit
If you're looking to wear something to dinner with your home girls, then this satin jumpsuit with front slits is perfect for you! The colour is nice and neutral, the leg slits make the jumpsuit quite airy and comfortable. It'd look wonderful with dressy heals as well as slip on flats.
Frill Yoke Sleeveless Pink Jumpsuit
This jumpsuit would be perfect for a chill day with your home-team, perhaps followed by a breakfast date with them. Its minimal floral print is subtle and perfect for somebody who doesn't like loud prints.
Midnight Blue Floral Print Jumpsuit
If you like keeping things minimal, this jumpsuit is perfect. It's a classic midnight blue jumpsuit with thin and simple straps. Plus, it's of a comfortable length, too.
Comments