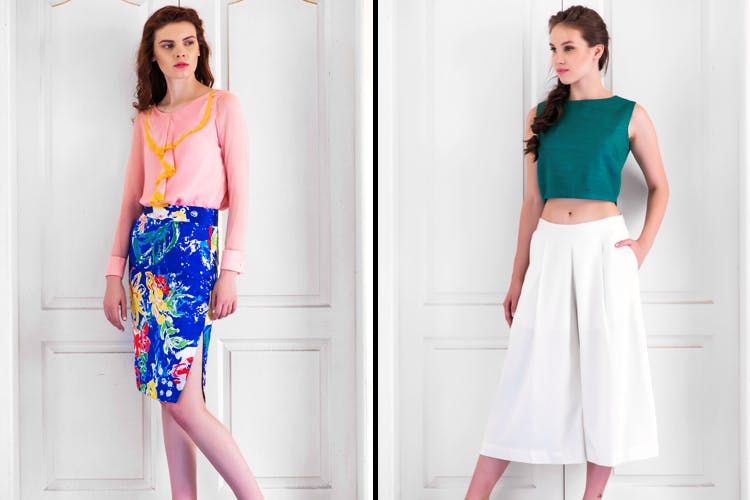 Did We Just Find A Brand Like Zara, But Made With Khadi?
The Scoop
Tuned In is this new sustainable brand that makes western clothes using breathable, natural fabrics. They're almost like Zara, but made with khadi, and we love it!
The Style
Fun semi-casual and casual western clothing, all made out of 100 per cent natural fabrics, so you can 'tune in' to a healthy, sustainable lifestyle. From light breezy dresses to bright floral printed skirts and silk crop tops, they've got a gorgeous collection of summer clothing.
What We Love
We love this entire collection, so lets talk about what makes Tuned In unique, and makes us love them even more. They're committed to using only natural, organic fabrics and materials for their clothing. Combine that with impeccable production and you get durable, healthy, and sustainable clothing that will let your body breathe in this unbearable garmi.
Who Is It For?
It's for the casual college girl, the brunching executive, and the birthday-party hosting mom. Tuned In features a collection with a little bit of something for everyone who wants to stay bright, breezy, and healthy this summer.
Where: Shop online on their website here
Price: Starting at INR 1,800
Contact: +91 8826841440 or write to aloha@tunedinliving.com
Comments