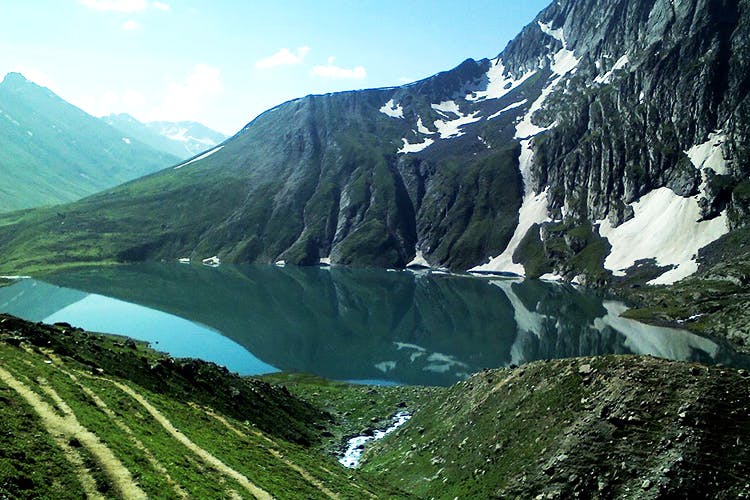 Kashmir Great Lake, Kashmir
This trek will take you to the highest lakes in Kashmir, covering lakes like Gangabal Twin Lake, Vishansar Lake, Dal Lake, Yamsar Lake and Satsar Lake. Since Kashmir is already a paradise of sorts, you will love the lush green meadows and the clear blue skies it has to offer. The trek is 4191m above sea level.
For a detailed itinerary, click here.