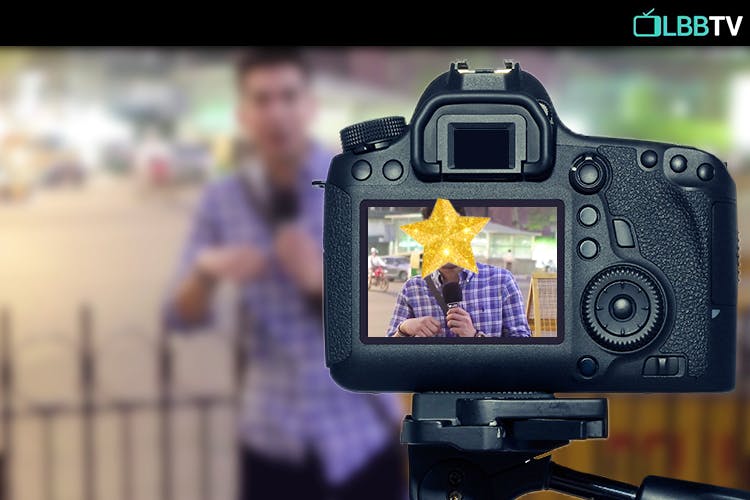 #LBBbyChance: Come, Be A Star! LBB Is Looking For Fresh Faces To Be Our In House Video Brand Ambassadors
Are you someone who has dreamt of being a star ever since you could walk and talk? Do you pretend to accept The Shampoo Bottle Award for Best Acting? Do you consider yourself to be a living version of Poo from K3G or Bunny from YJHD? We know you do. LBB is giving you the perfect opportunity to pursue your dreams and get some raf-taaaaar in your life!

Lights, Camera, Action!
LBB is looking for fresh faces to be our in house Brand Ambassadors and hosts in videos - and you could be one of the faces! You could be featured in a luxury hotel video or be on the street doing a vox-pop, doing a weekly "Go Here Do This" or going solo in brand videos. It's the 21st Century and this is the ideal way to be a renowned personality - you know Mithila Palkar, right? So, if you are on the lookout for a director who will spot you walking on the street every time you step out of your home, this is it!

Who Are We Looking For?
We are looking for you if you think you are P-H-A-T (Pretty, Happening and Talented) and the world revolves around you. Calling out to all aspiring actors and drama queens - if you think you can bring out your sass in front of the camera, engage a crowd with your charm, be funny, look cool, speak confidently in videos and be the star in every room you walk in, this is your big break!
Check out Billy Eichner, a Youtube Personality hosting "Billyonthestreet" - and you will know exactly what we are talking about!

Become A LBB Star!
Whether you are a Poo or a Bunny, if you fit the profile hit "Register" now, answer a couple of simple questions and share your Instagram/Facebook handles with us. All you need to do is share a short video as well, of about 30 seconds, doing what you do best. If shortlisted, we will call you in for a screen test! Sounds like the perfect Bollywood dream, right?!

So, We Are Saying..
Bring out the "K..K..Charisma" in you and impress us with your great confidence, magnetic appeal anddd mind blowing talent. This is a golden opportunity you definitely don't want to miss - hope you Break-a-leg!

Comments