The information in this post might be outdated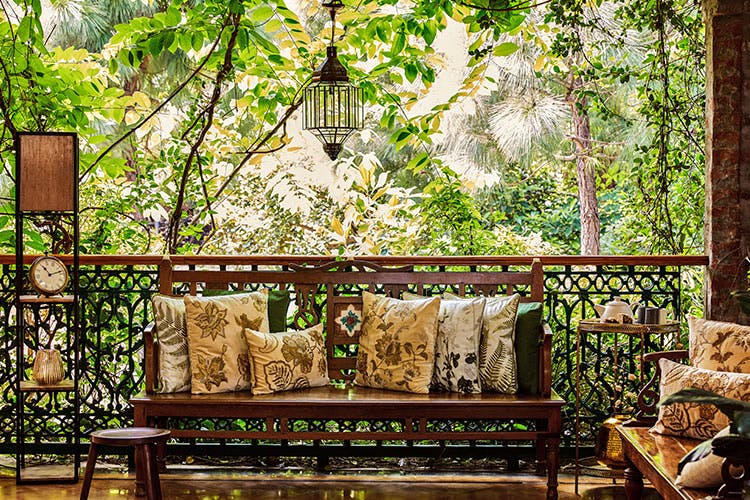 Come Challenge Our Experts At The Home Decor Contest And Win Fabindia Hampers
What Is It?
The Diwali season cometh, and we've all started prepping for the never-ending card parties and family dinners. Right before the season begins, we are sorting out all your home decor woes and helping you deck up the little corners of your nooks to bring in the festivities. While we're at it, we're organising a makeover challenge wherein you can team up with our tastemakers and makeover a corner assigned to you with some festive vibes.
You can pick up anything at the store (literally anything you feel like) and channel your inner Gauri Khan into doing up the assigned corner. The best done-up corner wins and the winners get to take Fabindia Diwali special hampers. So Gurgaon, join us and our tastemakers (LBB Insiders) at the Fabindia store at Plaza Mall and get Pinterest-worthy tips for your home sweet home.

Who Is It For?
If you're someone who goes scouting for decor during the festive season and constantly browses Pinterest for fun DIY decor ideas, this event is unmissable!

Why Should I Go For It?
This is your chance to live the dream of being an interior designer (we've all wanted to be one at one point or another) and win prizes. Oh, and not only do you get to take something home, you will also get tips on how to use them to amp up the look of your house and bring in the festive vibes. You will also get a chance to interact with Chandni Kumar from TheTalkStudio, over snacks and drinks (mocktails, that is) and learn about their hefty tricks on how they like to deck up their house with lights and colours

Anything Else?
The fun doesn't end here! Spend a few hours at the Fabindia store browsing through their lovely decor collection for the festive season and get gifts for your loved ones.
Hit 'Register Now', fill in your deets and we will call you back to invite you for the event.
Comments