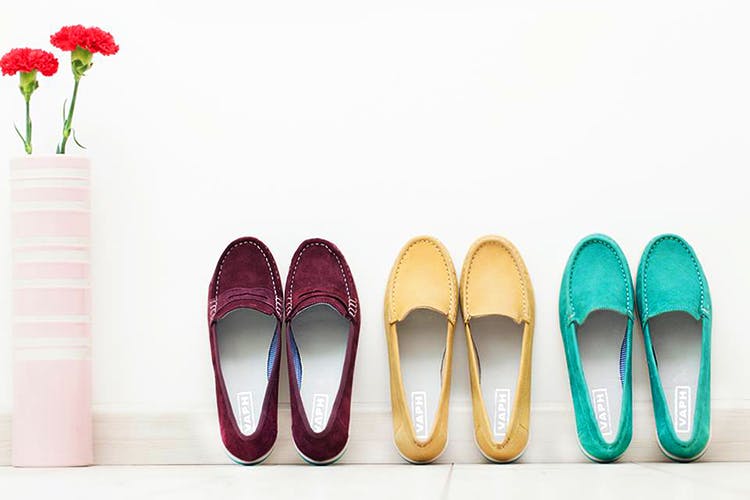 Leather Loafers, Lace-ups, and Oxfords at Vaph
Shortcut
An online shoe brand that specialises in leather craftsmanship and texturising, Vaph's got comfortable and casual loafers, sneakers, lace-ups, sandals, ballet flats, and Oxfords as part of its collection.
Heel you
Fan of the pencil heel and stiletto? It is most likely that the shoes at Vaph won't match your style. But, if you like your ensemble with a hint of masculinity, these shoes may be right up your alley.
Made with soft suedes, metallic dusted leather, and Nappa leather, these shoes come in a variety of textures, colours, and patterns.
Make yourself comfortable
If you're looking for a pair of shoes that are comfortable enough to live in, and can do justice to more than one outfit in your wardrobe, you won't be disappointed. We'd pair the Gabby loafers with a pair of skinny jeans and an oversized sweater, and the Audrey sneakers with ripped jeans and a motorcycle jacket.
PS: They have shoes for little girls too, plus they're going to introduce footwear for men very soon.
Where: Shop online here.
Price: Starting at INR 2,450
Follow them on Facebook here.
More Information
Comments