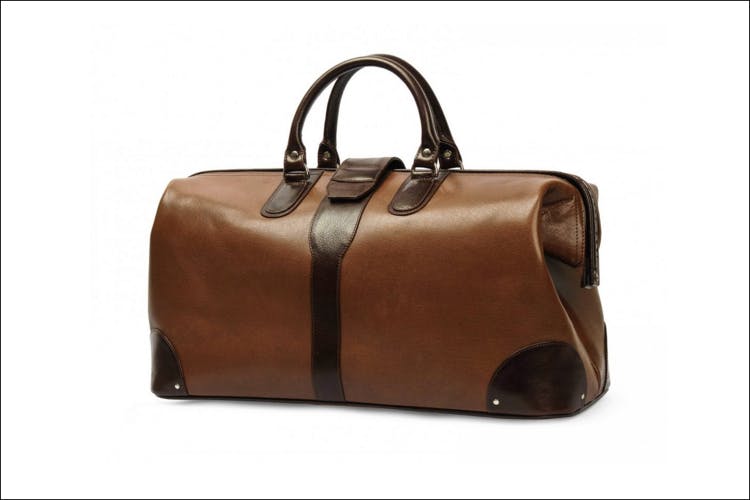 #LessAndMore: Duffel Bags Or Overnighters Perfect For The Frequent Flyer
Those age-old duffel bags might serve the purpose, but look ugly as hell, so we thought, why not go for something different when there are so many cooler options to choose from. And bags in neutral shades, really, can almost never be a bad idea. Here are a couple of expensive and not-so-expensive choices.
For More: Nappa Dori Brown Leather Doctor Bag
Travel in style with this fancy overnighter; handcrafted with genuine leather, it's perfect for luxurious weekend trips, when you want to put your legs up, snap your sunnies on, and sip on a cocktail or two.
Price: INR 10,800
Buy it online here.
For Less: Atorse Brown Duffel Bag
This bag helps you organise all the things you might need during your short trips. We really like the simple aesthetics of this duffel. Plus, the price has us sold.
Price: INR 1,954
Buy it online here.