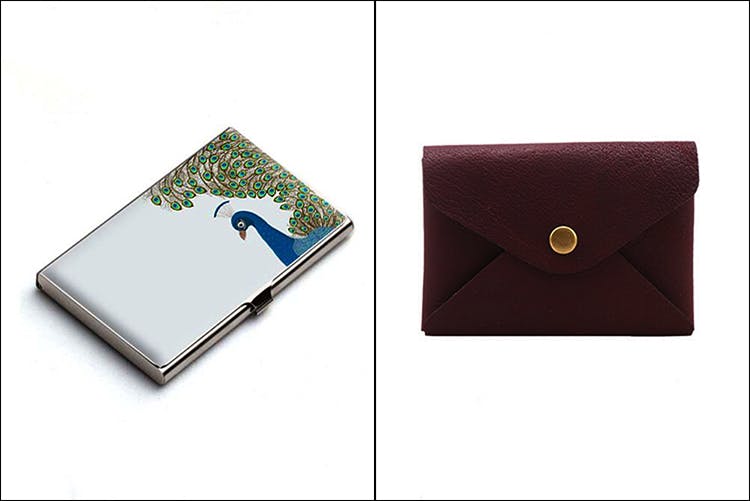 #LessAndMore: Card Holders For A Dazzling First Impression
In terms of office accessories, visiting card holders remain woefully ignored. You've probably been carrying around that plastic case for way too long, promising yourself that you'll replace it. After all, your business cards deserve better. Thankfully, you can upgrade to a stylish holder without burning too large a hole in your pocket.
Less or more, here are options that'll make for a great first impression.
Peacock Card Holder
Pretty as a picture, this card holder is adorned with a beautiful dancing peacock. We love the bright colours, and the equally minimal aesthetic of this holder.
Super affordable, the case comes in many other vibrant designs like this and this. Get all three, we say!
Price: INR 390
Buy it online here.
Card Case From Cord
Available in maroon, tan and nude, Cord's visiting card holder is fantastic if you're looking for something a tad bit more professional. The case is crafted with genuine leather, looks extremely dapper and should secure all your cards quite comfortably.
Plus, at this price, it's actually a complete steal.
Price: INR 850
Buy it online here.
Comments