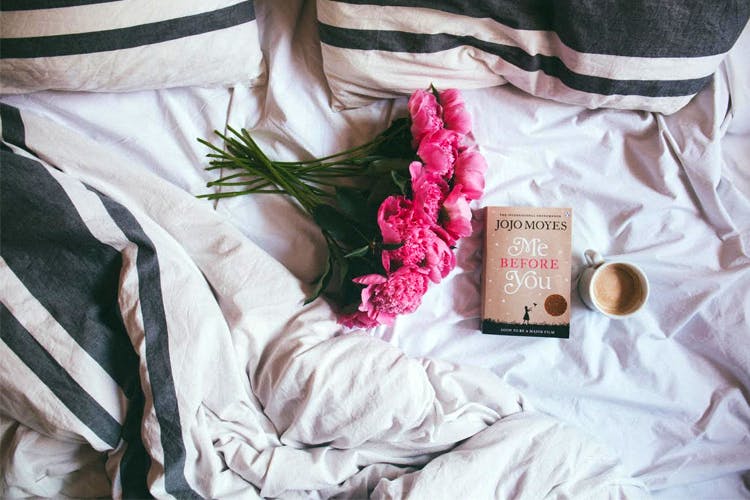 3 Easy-Peasy Ways To Get Those 8 Hours Of Beauty Sleep
Do you spend most of your nights twisting and turning? Most of the people think it's the mattress that's causing the trouble but here are some tips to help you conquer those sleepless nights and drift peacefully into la-la-land.
Cover It Right
What is better than having clean sheets? Soft, breathable, 100% combed cotton bed sheets. While you are investing in good bedding, you might as well buy new linen to match the decor of your room. Go for the old school classics or get experimental with embroideries, colourful patterns, abstract prints or whatever soothes you into peaceful slumber.
#LBBTip: Choose from the finest cotton fabrics that are woven in a lustrous supple weave here.
It's Time To Come Clean!
YES! That's exactly what we mean. A hot bath one hour prior to bed is the most foolproof solution to a staying-up-and-counting-sheep problem. This will not only be rejuvenating but also helps clear your skin and reduce breakouts!
#LBBTip: Play around with an intricate set of patterned and colourful towels. We suggest you try the Pyxis Ochre set to get a perfect match of bedsheets and towels. Get them here.
Gotta Smell Good
A subtle scent can do wonders. Diffuser sticks can instantly add delightful aromas to your home. Rejuvenate your senses at the end of the day with a wide range of scents – including floral tones, earthy fragrances and more. Choose one for your cozy nook or get a perfect gift for a coming up housewarming party. Pick your scent for the season!
#LBBTip: Check out Carnal at Siddharth by MKC only for INR 1,100. You could even go for some old-school ittar for the same price.
So We're Saying
Can't wait to level up your lifestyle quotient? Log on to Siddharth by MKC to resolve all your bed and bath woes for once and for all. If you hate online shopping and would want have a feel before you buy it, call their store at Udyog Vihar, Gurugram to experience it for yourself.
After all, your home reflects your life, so start shopping and make your space just as fantastic! 
This post is in association with Siddharth by MKC.
Comments