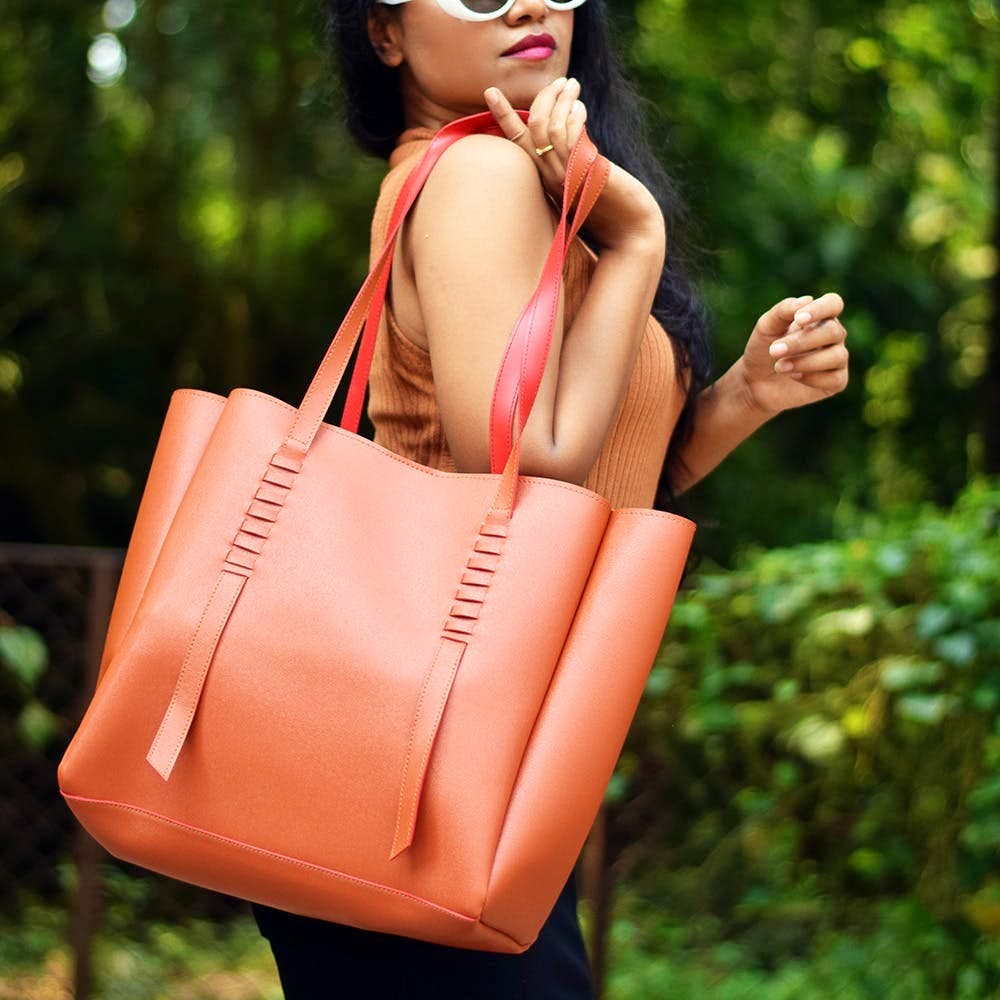 Looking For Office Bags? Choose From These 5 Totes That Are Both Spacious & Sturdy
Lugging around multiple bags throughout the day can get extremely tedious and bothersome. Let's face it—women on the move need spacious and sturdy bags that can fit in everything—from laptops to everyday essentials. Here are five totes that are trendy and will be the end to all your woes.
Textured Suede Maxi Tote with Cross-Body
You can't go wrong with a classic tan tote. This one, with the hardware details and the textured suede, is a one-up on that. It's beautiful and classic, and so so spacious that it couldn't get any better than this.
Classic Black Oversized Tote
For those of you who like to keep it simple and sweet, this tote is the perfect choice for you. It's our all time favourite black tote, super spacious and will let you carry everything you need on the go!
Monochrome Zig-Zag Tote
For those of us who like to keep things a little quirky, this bag is the perfect one! It strikes a good balance between simple and fun. The monochrome keeps it basic, and the mirror with thread-work border adds a colourful edge to it.
Two-Tone Textured Detail Tote
This bag screams 'Boss Lady'. It's simple and subtle yet has a very tasteful and chic vibe to it. It would look perfect when styled with formal wear and work-wear dresses.
Breton Striped Oversized Tote
My personal favourite, this oversized tote features sturdy leather handles and a vibrant Breton striped pattern. The interior has a poly-cotton lining and a tiny zipped slot inside to store your keys and wallet. Couldn't get better.
Ask Manya a question