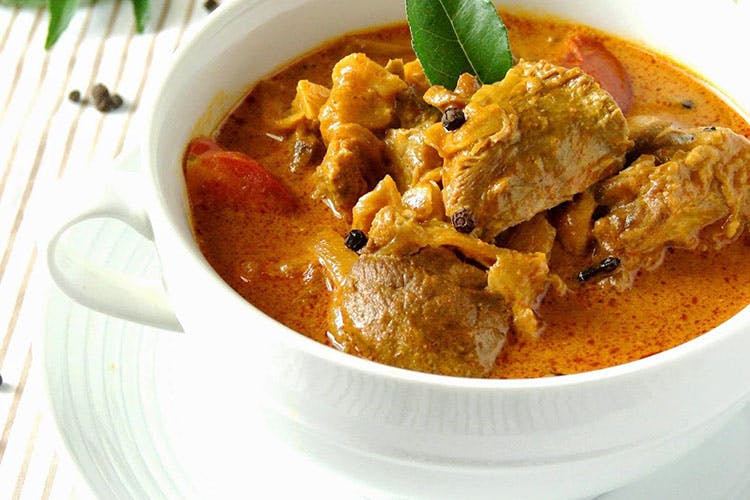 Mall Meals: Where to Eat in Delhi's Malls
Spoiled for choice at all of the city's malls? Need to make a quick decision about what to eat while you take a break from shopping? Look no further.
DLF Promenade
Four floors filled with culinary options of all shapes and sizes are bound to lead to confusion. Do you go the food court route or sit down at one of the individual restaurants? Just follow our lead.
Breakfast: Head to Cafe Delhi Heights for the first meal of the day. We won't judge if you decide to go with the Juicy Lucy, but we're telling you they do a mean Eggs Benedict.
Lunch: Mamagoto's entertaining artwork and delightful flavours should do the trick.
Dinner: Go old school with Big Chill, or head to Johnny Rockets for a range of kickass burgers and of course, the Apple Pie Shake.
Ambience Mall
A mall with great options for every palate, here's where to go when you absolutely can't decide.
Breakfast: Don't cry commercial, but we're telling you to go to Starbucks. Great coffee, neat little space.
Lunch: Big Fat Sandwich for well-made buns and toasts that aren't mainstream, plus great ambience. We also dig Chili's and their diverse menu.
Dinner: Yauatcha for world-class pan-Asian delicacies. Don't leave without trying the dim sum. For a meal closer to home, indulge at Punjabi By Nature.
Emporio
Ready to spend the big bucks? DLF Emporio houses the most exclusive spots for dining. Options are limited but high-quality.
Breakfast: Cafe E hits the spot with their crepes and waffles. Go for one of the fresh salads or sandwiches for salty eats. High brow coffee date? This is the spot.
Lunch: Cha Shi keeps it comfortable with lightweight Oriental cuisine. We're saying sushi and steamed rolls.
Dinner: With seven kitchens bringing out top-notch quality food, SET'Z is fine dining at its best. Choose from north Indian, Thai, Japanese, Chinese and more, or perhaps a little bit of all?
DLF Place
We could always take you to the food court, but here's a few options for when you want to really spend time on your meal.
Breakfast: Coffee and a big pretzel? We're game. Or a classic Cinnabon Roll for a sweet start? There are no rules, only possibilities. Check out Auntie Anne's and Cinnabon.
Lunch: Let's be honest, those armchairs and the hand-drawn illustrations at Smokehouse Deli are enough to draw anyone in, but the food is winning too. Might we suggest the Lemongrass Marinated Prawns with Kaffir Lime Rice, or the Bacon Wrapped Chicken with Sausage Stuffing?
Dinner: For appams, stew and Keralite dinner served with love, visit Mahabelly.
Great India Place
For all of you that work or live in Noida, Great India Place is the source of entertainment many a time. What to eat? We're here to help.
Breakfast: There are limited options for breakfast, but we're going with Dunkin' Donuts. A bagel/croissant and coffee combination will do you good, we promise.
Lunch: A pure vegetarian joint, Thaal Vadi serves up a variety of north Indian, Rajasthani and Gujarati fare. It makes for the perfect spot for a quick bite.
Dinner: For a low-key post work meal, we're recommending Crazy Noodles. They've got the comfort of Chinese, Thai and Japanese food along with ease of access.
Comments