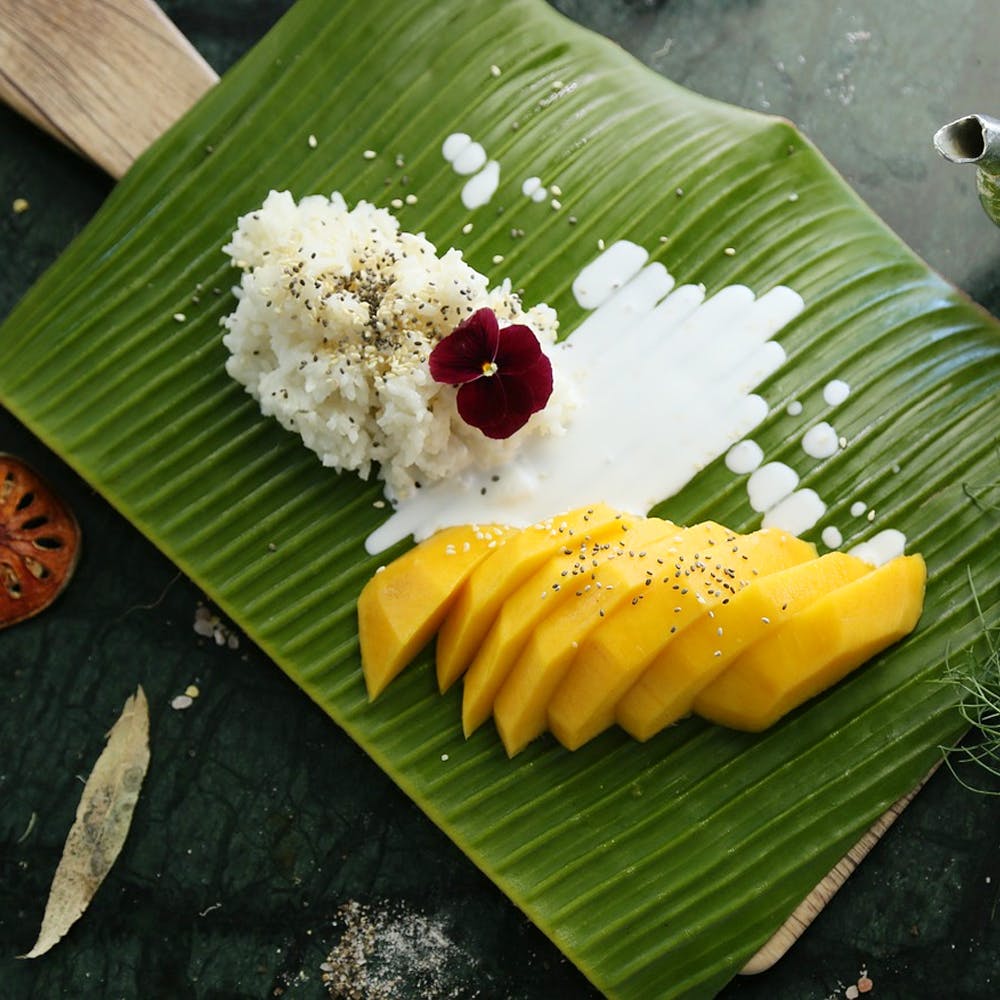 Sweet Summer Treats: Mango Desserts You Must Not Miss This Season
It's mango season i.e. our favourite season of the year, and if you're anything like us, you'll understand our obsession with the desserts that come as a bonus with our favourite fruit.
So, here's a list of mango desserts you must not miss this summer.
Mango Cake, Bombaykery
It's easily one of the prettiest cakes we've ever laid eyes on. With a simple vanilla base and a light whipped cream, topped with only the yummiest and sweetest Alphonso, this cake is both wholesome and stunning.
Stuffed Mango Kulfi, Kuremal Mohan Lal Kulfi Wale
This joint in the busy streets of Chawri Bazaar was doing fruit kulfis before it was even a thing. Their Stuffed Mango Kulfi has had people coming back to their (century old) shop for years! They even have sorbet Kulfis for those who are averse to lactose. We say you give their mango (and jamun) kulfi a try. They recently opened an outlet in Mandi House too, in case you don't wanna make the trip to Chawri.
Mango Ice Cream, Naturals Ice Cream
We know what you're thinking, this was the most expected dessert one could pick. But in our defense, we think that summer is incomplete without the ice cream at Naturals. Their mango ice cream is tender and fresh (and has no preservatives!), and you can count us as one of their biggest fans.
Mango Sticky Rice, Burma Burma
There isn't anything that Burma Burma does that we don't absolutely love. But their mango with sticky rice has our heart. Those who love this Asian sweet dish swear by the ones served here.
Mango Sandwich, Jain Coffee House
Jain Coffee House is an old Delhi gem and is pretty famous for their fruit sandwiches which generally have fruits with butter or cheese in bread. We know it doesn't sound very appetising, but those who have tried it really, really like their mango sandwich.
Mango Golgappa, Cafe Lota
Mango Golgappa is a dish that pops up on the Cafe Lota menu every summer, and we're thankful for that. It's a golgappa with a cream filling and mango pieces. Bet you never tried something like that before!
Mango Chia Pudding, Nut & Bowls
While this new vegan cafe has an entire Mango menu (!!!), we have our eyes on their Mango Chia Pudding. It look so beautiful and we know we're ordering this healthy treat the next time we're craving something sweet and low on calories at the same time.
Mango Ice Cream With Shahi Tukda & Rabri, Cool Point Shahi Tukda
This Jama Masjid eatery has had patrons coming back for their yummy shahi tukda and rabri for years. However, during the mango season, they serve it with their special mango ice cream, and that makes for a heavenly combination.
Mango Bingsu, Sibang Bakery
This Korean bakery in Gurgaon does amazing Mango Bingsu - which is basically mango with shaved/snow ice. This delicacy is one of the things people keep coming back to this bakery for.
Comments