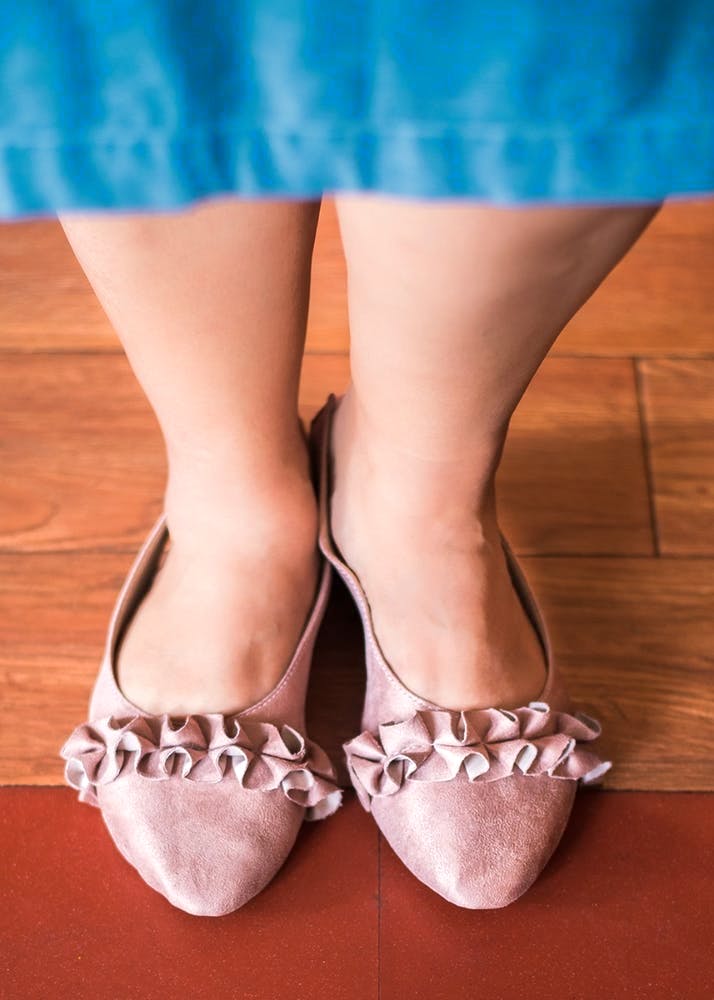 Comfy, Subtle And Oh-So Chic: I Love Marcus Taurus' Everyday Flats
Marcus Taurus is an awesome Indie brand on LBB doing upbeat vegan leather footwear that keeps my eco-right heart and fashion-conscious sole satisfied. Pretty much all their designs are super versatile - you can rock them at work as well as at drinks after. I personally love their ruffled designs and slingback details plus they're available for super affordable prices all year round. The best part? This brand swears by comfort and makes sure all their flats come with a cushioned sole. Read on to shop my top picks...

Ruffled Slides
Love Ice-cream so much, need frosting on my flats too. These cutesy flats just dropped in Marcus Taurus' flats edition and I've been wearing 'em everywhere. The offbeat has my colour has my heart, because for me, it's always a mint green flavour for the win!

Monotone Slingback Heels
For days that involve crazy meeting hopping, pick these slingback flats! The basic black and grey goes well with routine formals and the slingback detail keeps your feet securely in place. Plus the suede top and PVC sole make them look damn expensive. In blue, black and silver, all three of them will get your footwear wardrobe in order.
Ruffle Detail Front Slingback Sandals
You can never go wrong with a clean pair of Ballerinas, right? This awesome pair from Marcus Taurus comes with a ruffled detail on top - perfect to step up a pair of flats. I also really love the navy blue touch, SO classy. For times when I have to hit the club after a long day of work, I always go with these. They look Saturday-night ready, and keep me out of all the heels fuss!
Comments