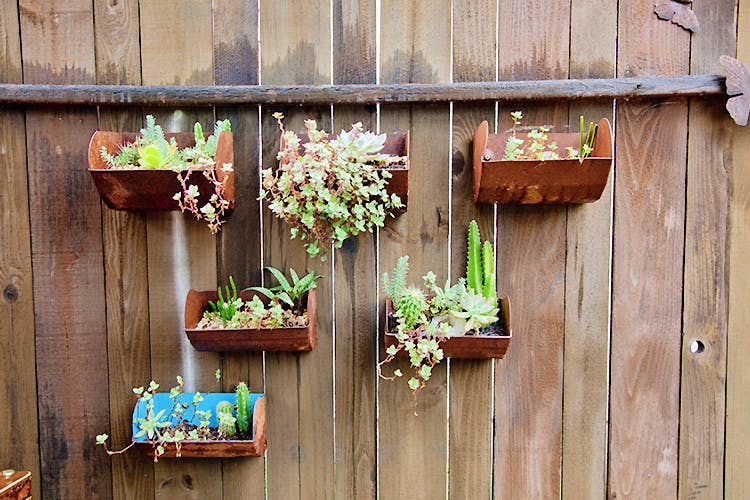 Maximise Your Garden Walls
Most gardens concentrate on the ground surface, but fences and walls also offer design opportunity. You can even repurpose vintage mailboxes into planters (pictured). It's a great use of space on a small patio.
Don't forget about the top of your garden wall, either. Use a layer of wood planters if you have a less-than-desirable view you'd like to screen, want more privacy from neighbours or just want more planting space. Keep in mind that you'll probably need some carpentry work to support the planters.
Here, architectural corbels create a lovely finish to the top of a wall. They're secured to a wood cap on the wall and support a small trellis running along it.
LBB recommends: Balcony Makeovers, MyBageecha, Seth Aunty, The Tree Company or contact the folks at Harame Company.