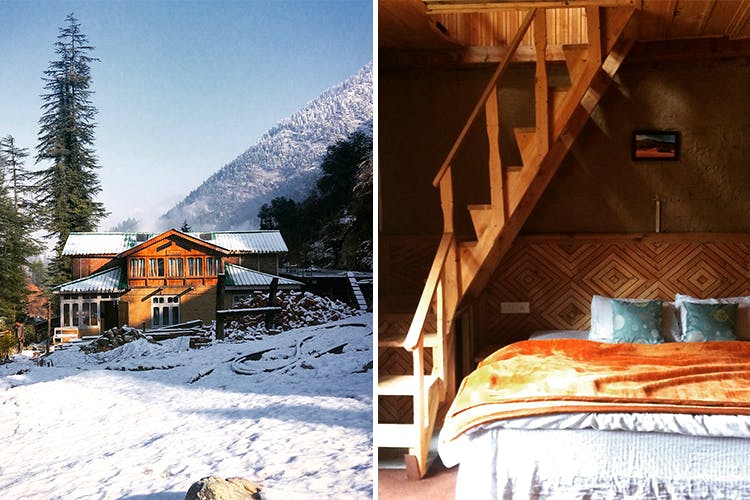 Retreat To These Gorgeous Wooden Cabins In The Hills For Your Next Vacay
Shortcut
I Feel Himalayas is a set of three quaint cottages in Jibhi in Himachal Pradesh. They also organise treks, camping and other fun activities for their guests
Great For
Stunning location, complete privacy, excellent hosts.
What Makes It Awesome
Saket began hosting people at these old-school, wooden cottages around two years ago. His three cottages can house up to eleven people, and he charges a pretty nominal rate—it costs INR 1,500 per night per head. The cottages are simple, but so pretty. They're more like old-school wooden cabins, with slanting roofs, massive windows (this place is a dream in winter) and stairs going up from your bedroom to the attic.
Our friends who visited told us that the hosts organise treks and camping for the residents, and they love having creative people over. They recently hosted a group of artists and they painted one of the walls of the cottage and it looked like such fun. It's a great place for artists, writers, anyone creative. If you're facing any kind of creative block, this is just where you need to head to for some inspiration and peace and quiet.
What Could Be Better
Having their own website to make bookings would be super-helpful.
Make A Note
Call and check before you make a booking—they travel a lot.
Comments