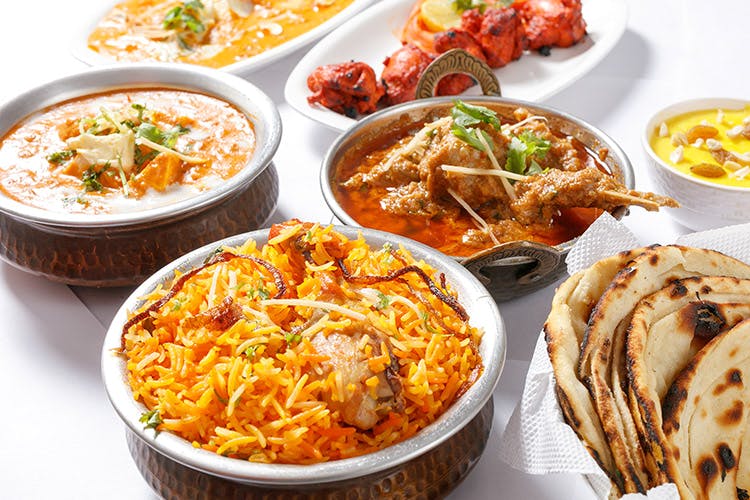 Mughalnama Serves A Royal Feast Of Mutton Nihari, Yakhni Pulao & More Such Stellar Dishes
Shortcut
Most catering companies are multi cuisine as a means to offer their patrons more for the buck, but then comes along one that super specializes in a single cuisine of kings – Mughlai food. Delhi knows Mughlai well but with Mughalnama, there is lot more to discover than you know!
Keeping It Real
Age-old recipes handed down generations, finest quality of ingredients, forgotten spices and legendary khansamas is what makes Mughalnama what it is – real Mughlai food. Despite being a catering service, they pay extra attention to presentation so the food looks as inviting as it tastes. Considering the menu is in one specific cuisine, there are still plenty of choices from over 2 dozen dishes for starters and main course, both vegetarian and non-vegetarian.
Party Fit for Kings
For anything between INR 1,500-1,800, you will be served a Mughlai feast. From Dahi ke Kebab to Afghani Paneer Tikka and Tandoori Aloo, it is their non-vegetarian selection that's truly spectacular. They serve all the classics like Sutli Kebab, Galawati Kebab, Kakori Kebab and Tandoori Jhinga paired with their version of Dal Makhni and a host of fresh Indian breads. For the main course, you could keep it simple with Chicken Korma and Lucknawi Biryani or go gourmet with Haleem, Shaf Deg, Yakhni Pulao, Mutton Nihari and Quail. We also suggest that you add a Kulfi Counter at your party!
So, We're Saying...
The next time you entertain or have an occasion in the family, go for the real thing and offer your guests a chance to rediscover a cuisine they've always loved. Order up!