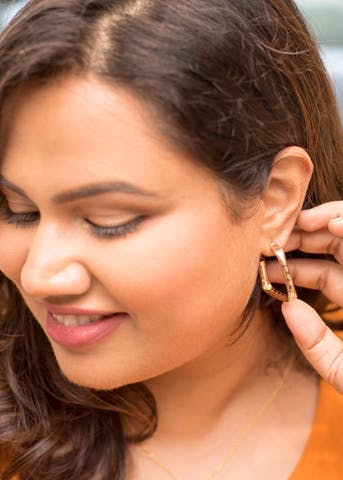 My Favorite Brands On LBB
If you know me, you know I'm really big on supporting #MadeInIndia brands and when I discovered LBB and all the amazing work they're doing with awesome (local) brands, I had to check out every one of them. I've picked out my favourite ones for apparel as well as accessories, so go on, take your pick...
Marcus Taurus
Marcus Taurus is an awesome Indie brand on LBB doing upbeat vegan leather footwear that keeps my eco-right heart and fashion-conscious sole satisfied. Pretty much all their designs are super versatile - you can rock them at work as well as at drinks after. I personally love their ruffled designs and slingback details plus they're available for super affordable prices all year round. The best part? This brand swears by comfort and makes sure all their flats come with a cushioned sole. Read on to shop my top picks...

Krita & Penna
If I could, I would wear statement accessories with everything, but not at the risk of looking like an awkward teenager. Lucky for me, this awesome Indie brand on LBB understands my (& a million other women's) long standing dilemma and provides a sure shot solution. Ahead, find 7 things I loved and bought from this brand -

The August Co.
When you find yourself stuck in a sartorial rut, turn to The August Co. for some profound style inspo. Your one stop destination for outfits for every occasion - this brand swears by comfy fabrics and anything-but-ordinary styles. Read on to check out my fav picks with tips, you can thank me later...

Goss Babe
If you know me, you know I'm obsessed with hoops! Hoops of all sizes, shapes and colours. I found an awesome brand - Goss Babe - on LBB. We all have to switch up every once in a while and no matter how much money you make, going to Swarovski for a monthly upgrade is not an economical choice. So this brand's super light (promise you!), super affordable and super trendy - you guessed it - hoops are a great bet.
Comments