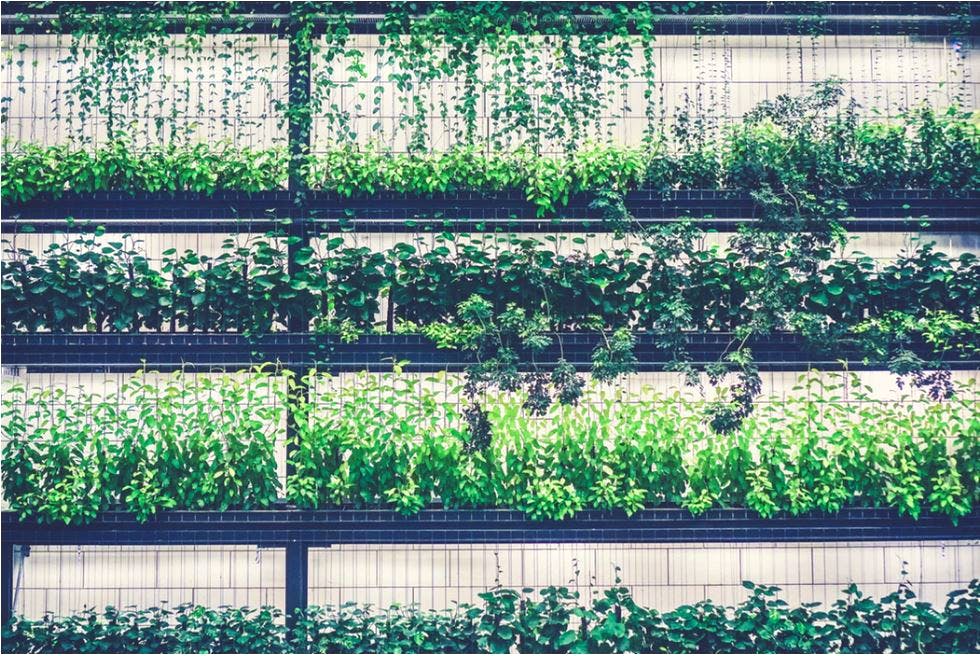 Want To Create A Green Paradise At Home? Check Out These 12 Nurseries
Delhi is polluted, we get it! But, don't you think small steps make up for big changes? We think it's time for you (even for us) to head to the nurseries around and invest in saplings, plants, succulents and even trees!
Here are some of the best nurseries you can head to.
Joginder Nursery
Joginder Nursery occupies around six acres of space at their nursery in Bakhtawarpur and they specialise in large Avenue and Timber trees. However, they also have a wide range of products available which includes palm trees, plants, shrubs, seasonal, fruit plants, grass lawns, and seeds. They also have a garden store located in CP.

Rajdhani Nursery
Situated in Mehrauli, this nursery is perfect if you are looking to buy different varieties of plants at affordable prices. They have a good selection of shrubs, trees, fruits, roses, climbing plants, herbaceous perennials, alpines, heathers, indoor plants, and patio plants. So, do pay a visit whenever you are in South Delhi next.
Kabool & Sons
Kabool & Sons is one of the oldest nurseries in Delhi (been there for around 65 years), and it's fully stocked with fruits, flowers, ornamental plants, and much more. Also, considering the experience, they'll always be happy to help you in case you want any plant care related tips.
Exotic Green
Situated in GK-1, this place is perfect if you are looking to invest in indoor plants (simply because, it has a really good variety). Apart from this, they also have a good range of tissue culture plants, air purifying plants, herbs, etc. You can even check out their website if you want to get a fair idea about their range.
Supreme Nursery
If you are looking for pretty potted plants, then your search should end here. Also, according to your budget, you could choose between ceramic, plastic, or even metal planters. Apart from this, you'll also find a good variety of flowering plants, seeds, and saplings.
Green Ways Nursery
Located in Fathepur Beri, this nursery has a good variety of indoor and outdoor plants. They also have a wide range of garden accessories (which includes really cute plant holders).
Raj Kumar Kanhai Nursery
Situated in Punjabi Bagh, this place is certainly a gardener's delight. From pots and planters, to a unique variety of plants, they have it all. They also have a stock of products that boosts the growth of your plant and they'll be more than happy to assist in case you are looking for recommendations. Also hey, they accept Paytm payments too (yay!).
Amit Nursery
Located in Vasant Kunj, this nursery is quite popular around the area. Best known for seasonal plants (indoor and outdoor), this nursery also houses some of the best seeds that we hear are sourced from real good places to make sure that they last long (we are heading here right away, meet us there?).
Greenshaala
We found this online place that sells plants, plant holders, gardening accessories in Faridabad, Delhi, Gurgaon, Noida, and since then, we are totally in love. They might not have a large variety unlike physical nursery but it does have everything that you might need. Check their website, and you might just find something without even leaving your home.
Greenish
Located near Hauz Khas Metro Station, you need to head here if you are someone who is just not looking for plants but also for landscaping services. They specialise in plantation, maintenance, artificial turf, and vertical gardens. If you want to know more about their work, or just want to have an idea as to how they work, you could visit their website.
Masjid Nursery
When talking about some of the best nurseries in town, we can't really miss this one! Masjid Nursery, situated on Pandara road, has a huge variety of plants, planters and everything else. Also, adding to the brownie points is their service quality. Their staff is knowledgeable, prompt, and even helps you get your stuff home delivered.
Also, we recommend that you bargain!
Kamlesh Nursery
Situated in Pandav Nagar, we hear that this nursery has a wide range that is available for you at affordable prices. If you are someone who loves Areca Palms, Pothos, then certainly this place is for you.
Also, it might get a little difficult to locate this nursery, but obviously, don't fret. Call them up and we are sure, you'll find your way.
Comments