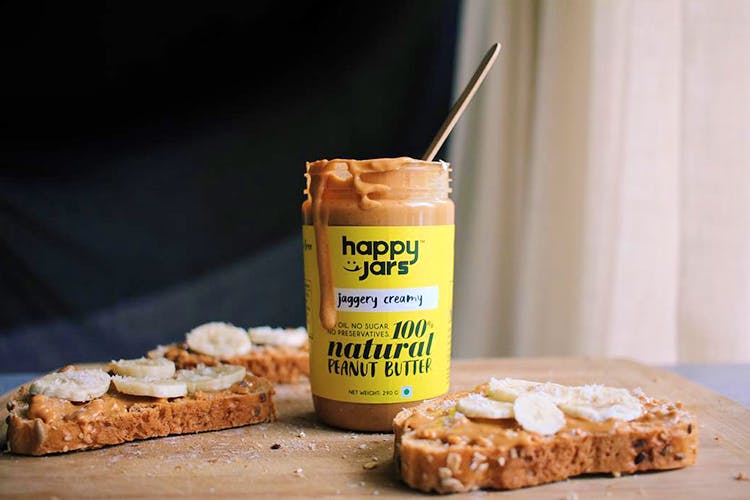 We Found Peanut Butter That's Both Healthy & Yum!
Shortcut
If you love peanut butter but want one which has zero preservatives or added sugar in it, Happy Jars is your answer. It's natural, delicious and healthy.
Great For
Organic, healthy snacking
What Makes It Awesome
Made purely out of peanuts, the only other ingredients used are salt and jaggery. This is definitely one of the healthiest options we've come across for peanut butter in the city. Since the sweet taste (which isn't too much, thank god) is derived from jaggery, you won't have to worry about any artificial sugar intake. As for the flavours, we can't seem to pick which one we enjoy more.
There's the Jaggery Crunchy Peanut Butter and the Pure Peanut Butter Creamy - both packed with protein and intense flavour.
Pro-Tip
It's a good option for a post-workout meal. Also, it's great for people who follow a vegan diet.
Comments