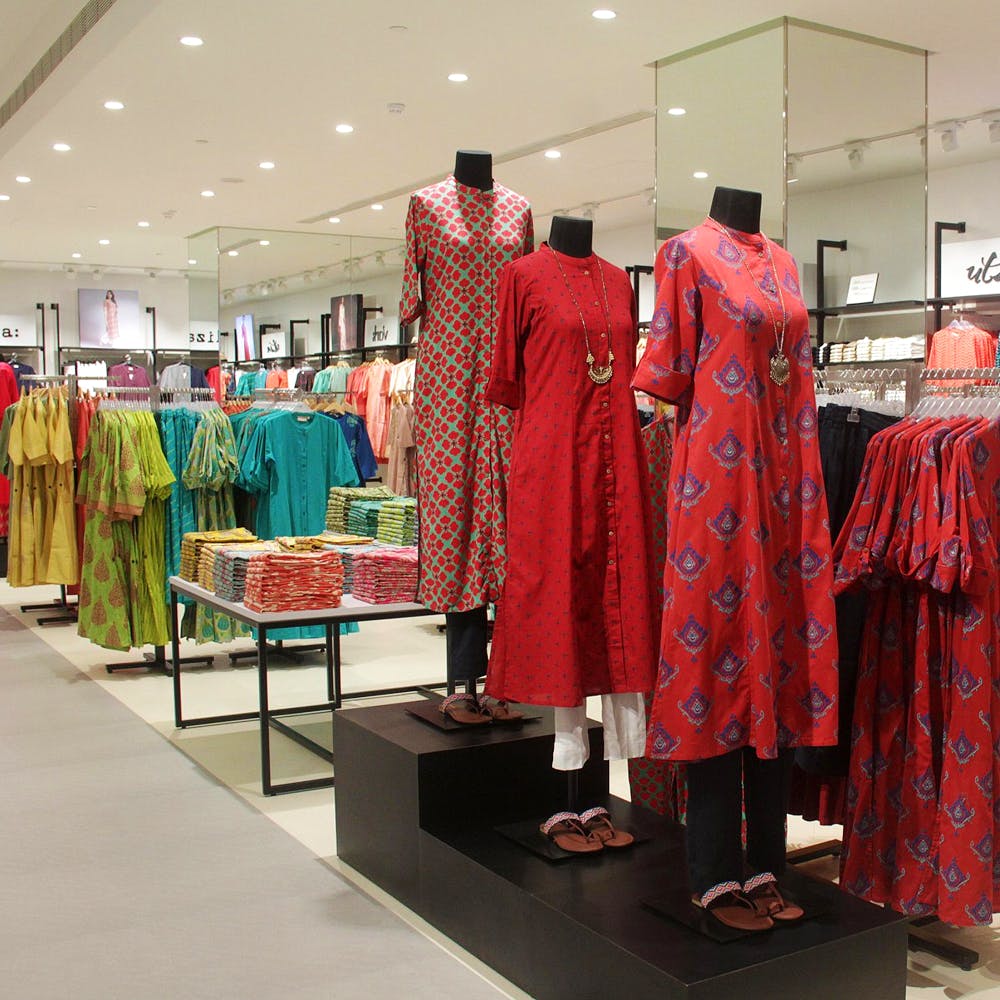 Need Plus Size Clothing? Save This List Of The Trendiest Stores In Delhi
We are tired of brands assuming that plus size just means big. Here are some plus size stores that understand the need to couple style and trends with a comfortable fit.
aLL
Retailing everything from western wear to ethnic wear and accessories, aLL caters to one and 'all'. Keeping in mind that a good fit makes all the difference, aLL has look books, stylish cuts, and different lines for different seasons.
Westside - Gia
Sartorial go-to, Westside, earns a couple of more brownie points with their Plus Size collection for women – Gia. Disavowing the baggy clothes stereotype, Gia promises flattering silhouettes with wide necklines, embellished sleeves, bright colours and bold prints. They have everything from casuals to office wear, so splurge!
Plus S
Focussing on practicality and comfort, Plus S caters to men and women both. All of their products are produced indigenously and are trendy enough to be fun and flaunt-worthy.
Mustard
They don't just retail plus size clothing, but have plus size versions of their regular sized clothing, making the process more inclusive. They do customised fits for Indian women and have a range of apparel in fusion wear, with experimental cuts and so much more. They also do international shipping and free returns.
Amydus
Amydus is perfect for stocking up on beautiful dresses and palazzos. You can shop entire looks or just pick up their selections for curvy women. The maxi dresses and jackets look amazing. And if you require some tips and tricks for a look, they collaborate with bloggers to help you out with styling.
Curvy Kate
A UK brand, Curvy Kate is a blessing for all women who love fancy lingerie. With sizes available from D to K, it caters to women with a fuller figure, adding to the glory exponentially with their cutesy colours and shapes. Providing the extra support to fuller busts, Curvy Kate is exclusively available on Zivame.
Revolution
The Revolution store is breaking the size barrier! They stock up on all kinds of tops for casual wear, office wear and for formal events. Shopping for a size that fits you perfectly can be really annoying, but Revolution has an efficient size chart which takes your chest-waist-hip ratio into consideration. The brand also has a great collection of bottoms (especially the skirts).
Guess what, they also have a small lingerie corner!
Comments