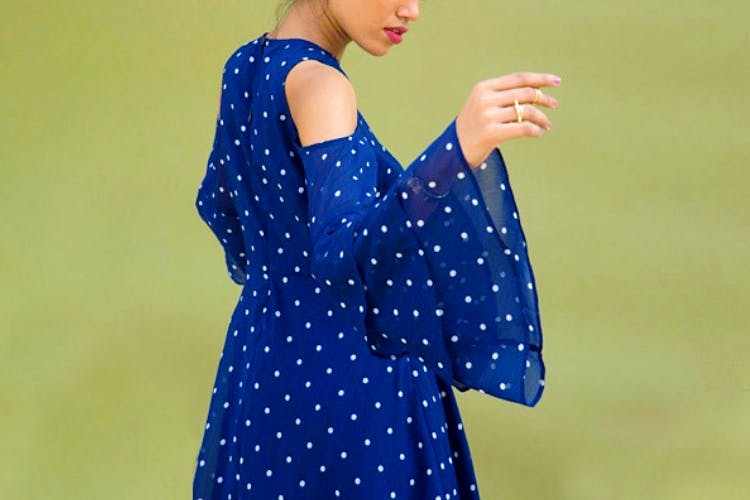 Spotted: Polka Dots Are All The Rage This Summer
Old trends never die, and polka dots the perfect example of that. This vintage print is fun and so easy to pull off—just the reason why we're giving you seven adorable polka fashion items that deserve a place in your closet.

Blah Blah Sliders
Too cool to care? This pair of sliders definitely belong on your feet. They're hand-painted, funky and the perfect go-to pair while you're out shopping.
Polka Dot & Striped Cross-Body
The tan, polka and stripe combo on this pretty bag breaks any monotony, and looks stylish with pretty much any ensemble you're wearing.
Polka Print Shirt Top
It's classy, kinda-retro-kinda-modern and yet, so elegant. Tuck it in, and it becomes smart workwear. Wear it out, and it turns out a gorgeous casual piece.
Navy Polka Dress
In a deep blue hue, this short dress comes with cold-shoulder detailing, polka print and layered frills on the sleeves. Pair this short number with a pair of white sneakers for a fun day out with friends, or a pair of stilettos for a formal night out on the town.
Sliders With Colourful Polka Dots
The colourful polka dots on these comfortable slides remind us of happy things like confetti and rainbows. Even so, they're minimal and will go with any informal attire.
Polka Dot Bell Sleeves Top
Polkas, ruffles and everything fun. This top brings out the vintage vibe while still keeping the contemporary taste alive.
Comments