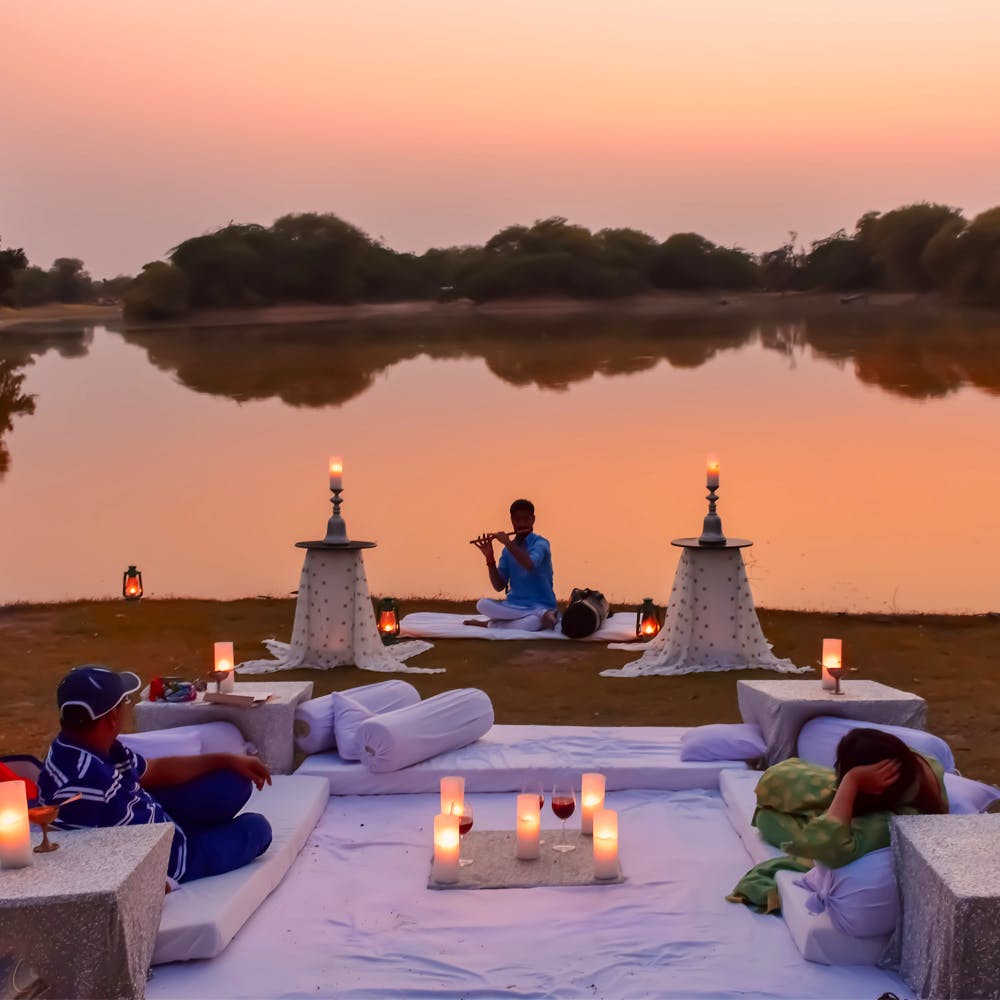 Sundowners In The Thar Or Riverside Dinners: This Company Will Make It Happen
What Makes It Awesome
A venture started by Standford graduates, Project Karuna creates customised travel experiences in some of India's lesser-known and the most stunning locations. If you're someone who's not limited by a budget, and is open to anything from attending a qawwali performance in a dilapidated 14th century mosque, to chilling in a private infinity pool next to a fishing beach in Goa (and everything in between), this travel company will make you very happy.
You should also know that the idea behind starting this venture was to ensure that urban folks develop karuna (compassion) and contribute to the betterment of rural India. Hence, all the Project Karuna experiences are created in a way that they make life more meaningful for those who live in far-off villages and rural parts of the country.
What's so great about this company's experiences, you ask? They're all beautiful experiences that will make you love India, love life really. In the past, they've set up a 14-course tasting menu in the great Himalayan range while yaks grazed right in front. They can organise sundowner dinners next to an oasis in the Thar desert, take you to the tallest Himalayan ranges where you can have the white sand dunes all to yourself and so much more. As part of their Ladakh itinerary, you can enjoy a meal inside a 300-year old Tibetan monastery, meet his Holiness Dalai Lama (!!), stay in a secret village far from Nubra Valley's touristy crowds, and do so much more.
Every experience can be customised to a T to ensure that you have the best time ever.
What Could Be Better
Travelling with Project Karuna will be an expensive affair, but an experience you'll cherish for a lifetime. Plus, we feel that these experiences are worth the money, and the best part? 100% of the proceeds go to local charities like villages of Soda, Amale, Wada, the Gates Foundation, and the slums of Kolhapur, Pune, and Delhi.
Pro Tip
Interested? Write to the folks at Project Karuna on projectkaruna42@gmail.com. Go on, a beautiful experience awaits you (also, because, everyone deserves a luxe break!).
Ask Nitya a question